The National Association of Music Manufacturers Show 2005.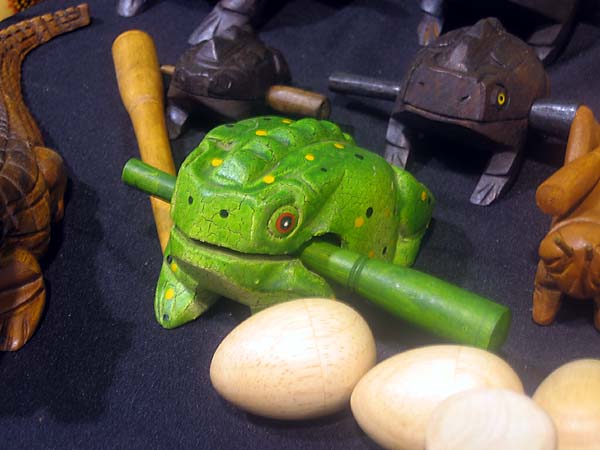 Shhka shhka egg, shhka shhka egg
chok chok chok
Shhka shhka egg
chok chok
Mask.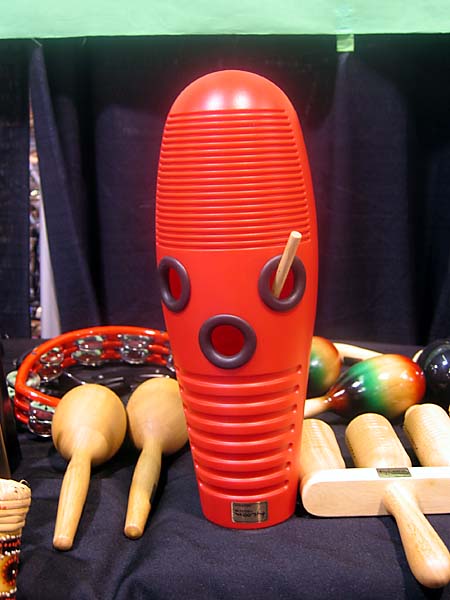 Oh jeez, my eye! I was going to make some sort of S&M joke here but then I went with the optical injury one ... I'm not really married to it.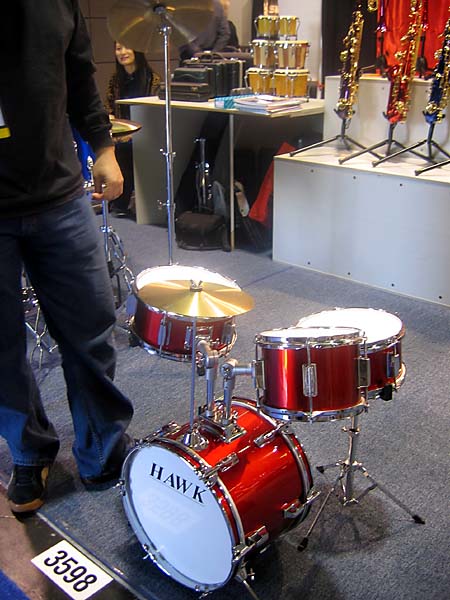 Another tiny drum set!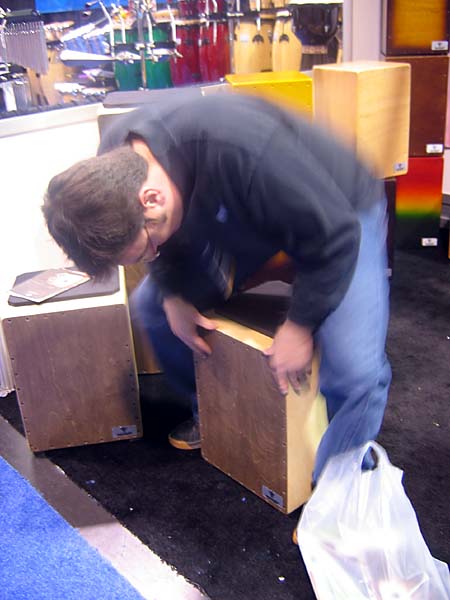 This is Tim, playing the drum box.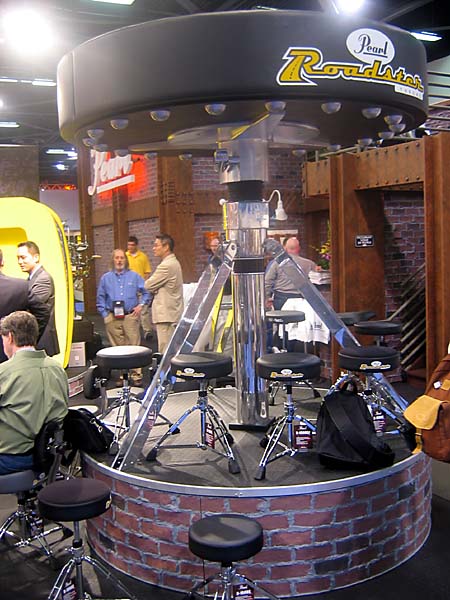 Now we're tiny, and the drum set is huge! Look at that seat! It's ridiculously big! The people at Pearl were passing out hats but they weren't very durable. It has the appearance of a nice hat, but then you take it in your hand and you are not fooled anymore. If I am going to shill for you, Pearl, I want to shill with quality on my head.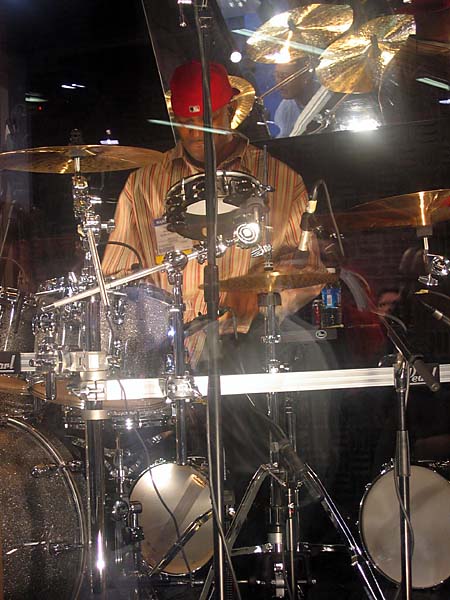 Terrence Higgins was trapped in the Pearl "Artist Appearance" drum box and blew T's brains out with his artistry and endurance.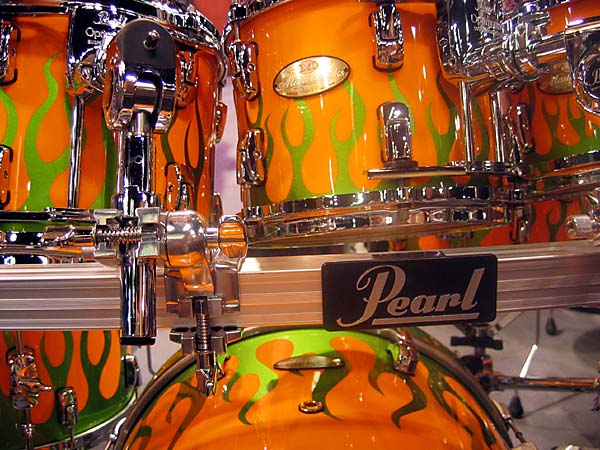 OH MY GOD CALL THE FIRE DEPARTMENT, THAT DRUM SET IS LITERALLY ON FIRE!!!!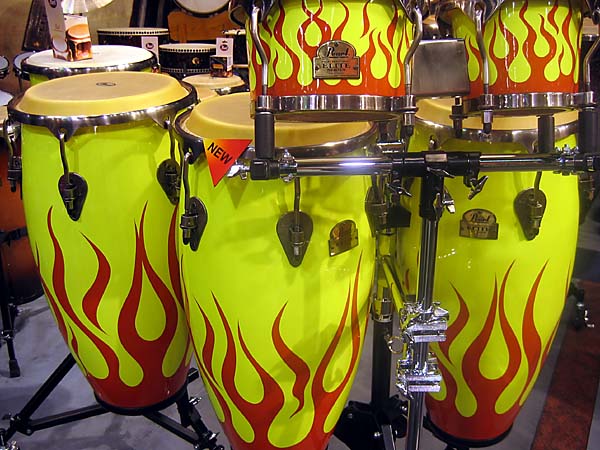 AAAAAAHHHHHHHHHHHHHHH [FX: claws at face] HHHHHHHHHHHHHH!!!!
next page
(pg 10)