The National Association of Music Manufacturers Show 2005.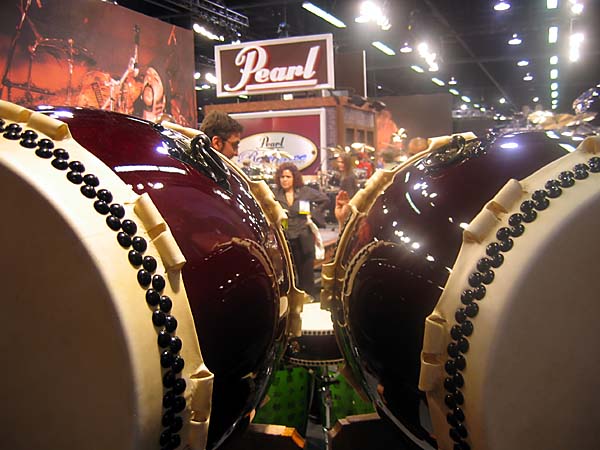 Pearl is also releasing a slew of traditional Japanese "taiko" drums which is apparently something no one saw coming. We were up on this platform watching two guys wail on the congas (you can see one of their hands sticking out from behind the drum at the right) and then someone came out and told us we couldn't be on the platform because the platform was for vendors only so we got off the platform.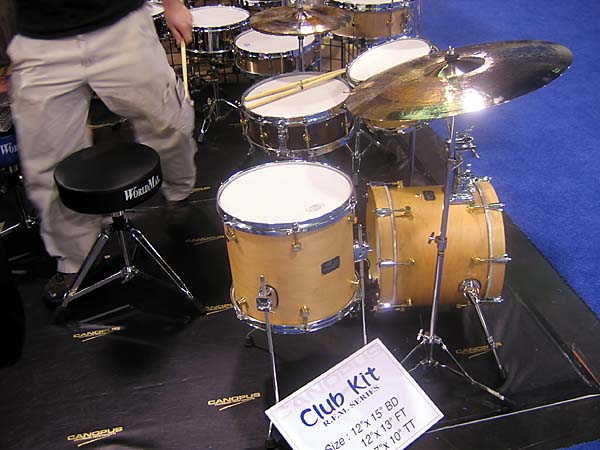 Here is something that could be called cocktail drums. They are small.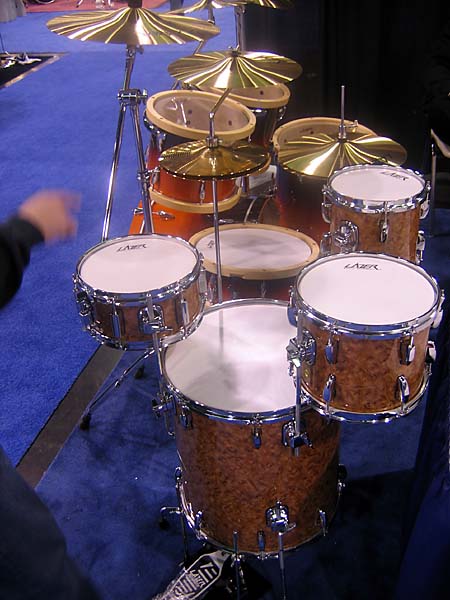 Here is the cheapest set of cocktail drums that you will find in all the land. I don't know what the markup is, but dealer cost is 150USD. Tim indicates that that's nuts.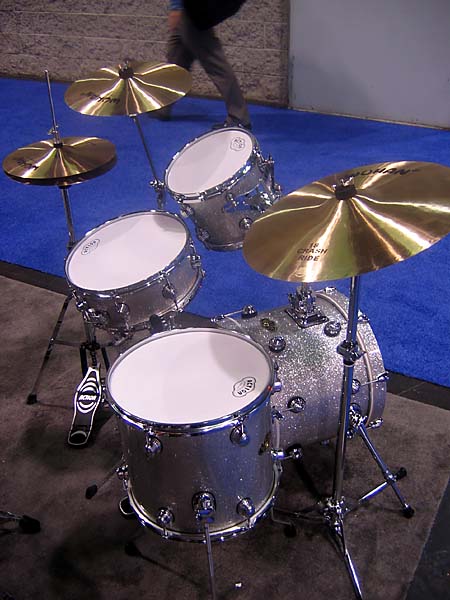 And here's another small set by the same company, Lazer.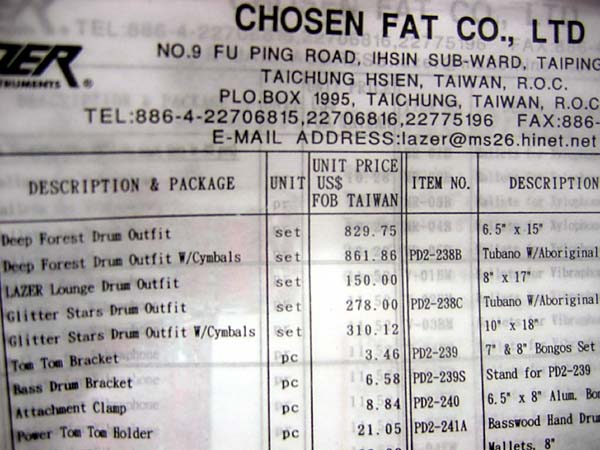 Here's the price list. CHOSEN FAT CO., LTD. What we didn't even know is that we were going to run into the guy who could have sold Tim the drums early the next morning. Remember this, it's somewhat hilarious.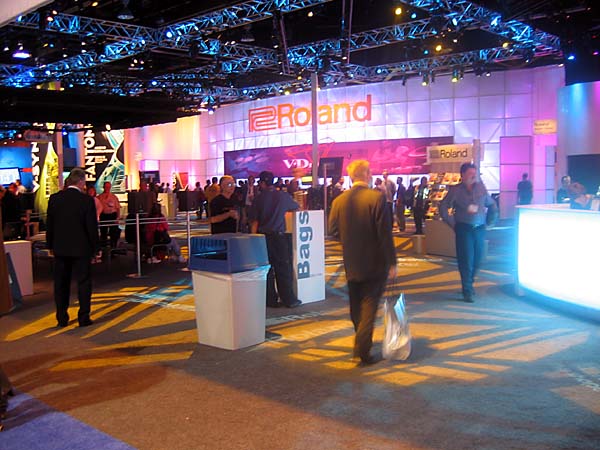 Roland had one of the biggest "booths" at the show, and absolutely nothing new.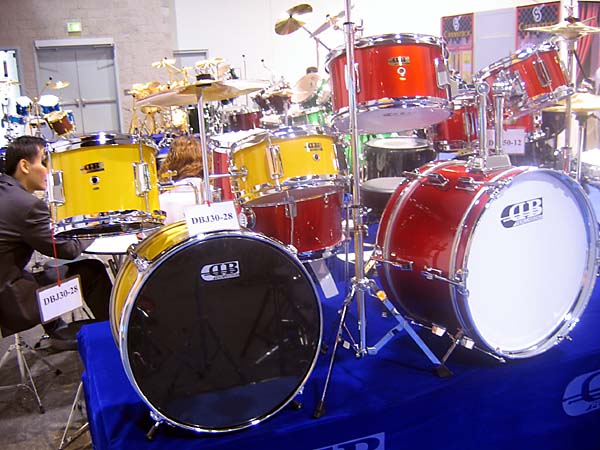 These are tiny drums, but you can't tell.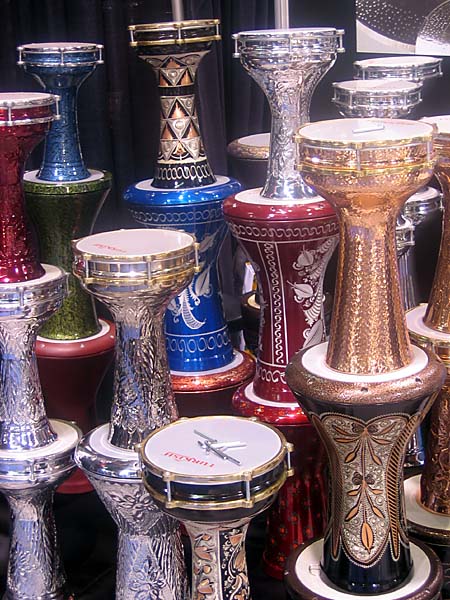 Turkish tablas.
next page
(pg 11)