The National Association of Music Manufacturers Show 2005.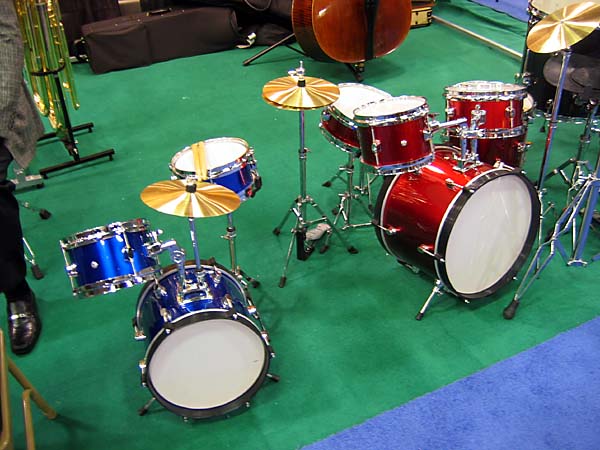 More tiny drums. Wee.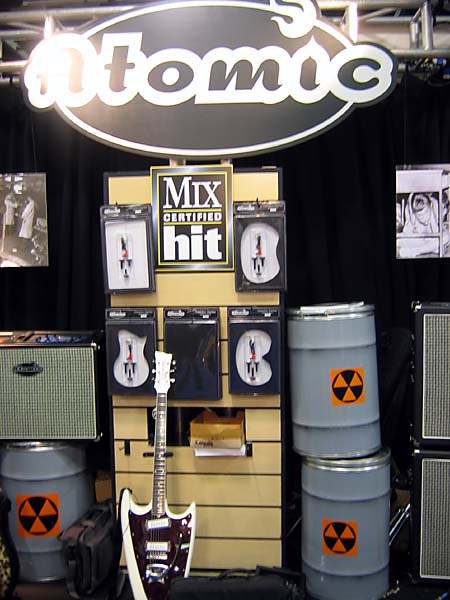 Individual fallout shelter units for your pets?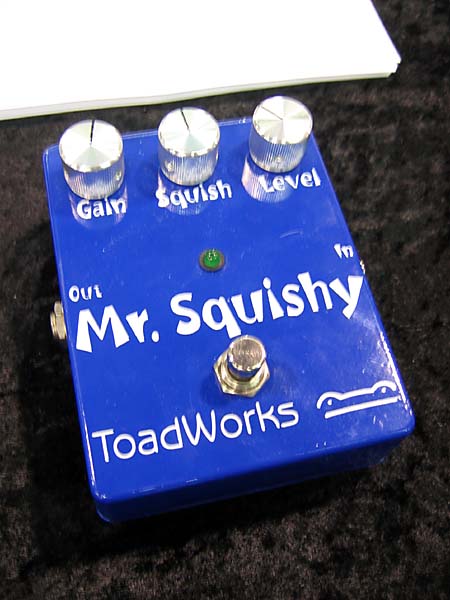 I told the guy manning the Toadworks booth that there was a David Foster Wallace story entitled "Mr. Squishy" but he seemed nonplussed. I think the Metasonix guys would have been all over it.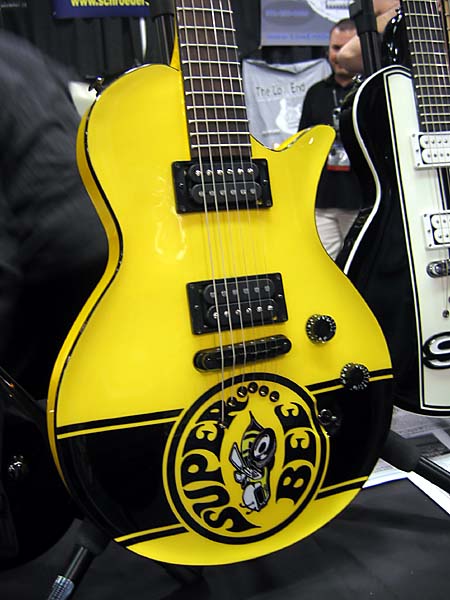 I like the Dodge Super Bee because the headlight cowling design makes it look like it's scowling. I used to get the Super Bee mixed up with the Superbird with its insanely high rear spoiler [2] which actually functioned at NASCAR speeds, but it had to clear the trunk for Mr. & Mrs. Street-level Consumer. It's the only car with a handle! But it's not the Super Bee. Loved the Saturday morning cartoon, though. "SUP-R ...... BEEEEEEEEEEEEEEEEEEEE!" Super Bee would fly in to some crime scene, kick the ass, then turn to the camera and squirt out some homey little maxim like "Remember kids, always sort your laundry."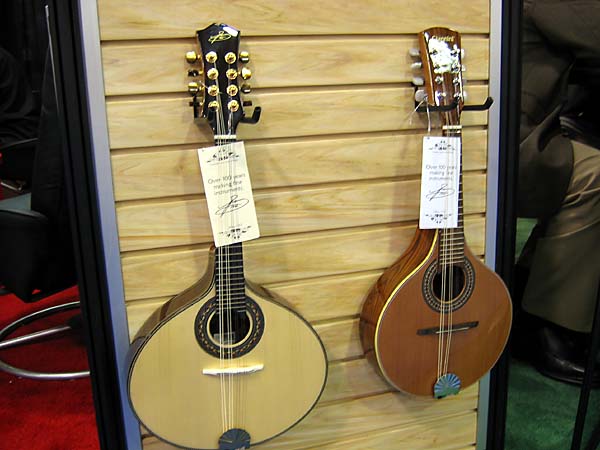 Unknown manufactuer. That's what happen when you use your signature as a logo. No promotional consideration for you.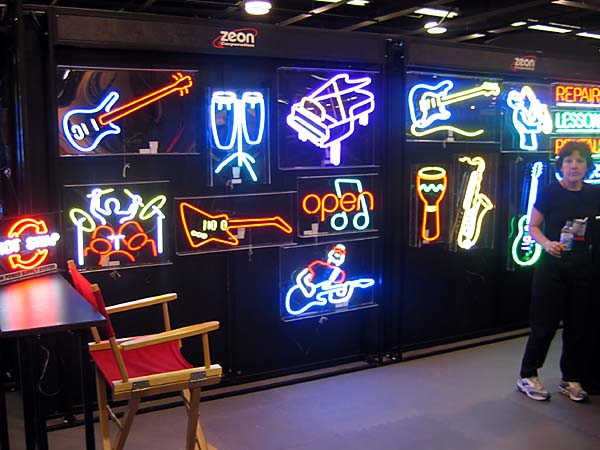 Neon signs.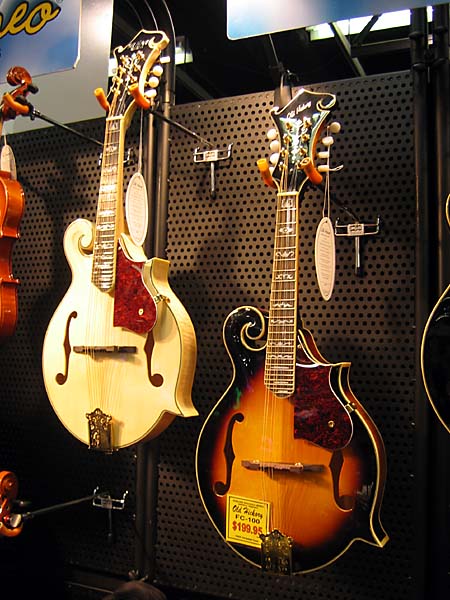 Old hickory! What?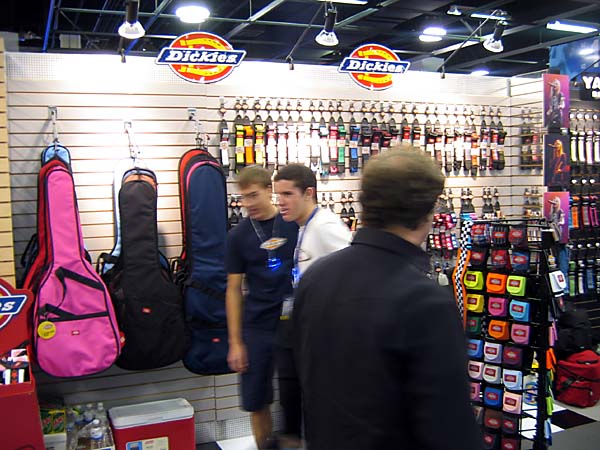 Dickies.
next page
(pg 29)