The National Association of Music Manufacturers Show 2005.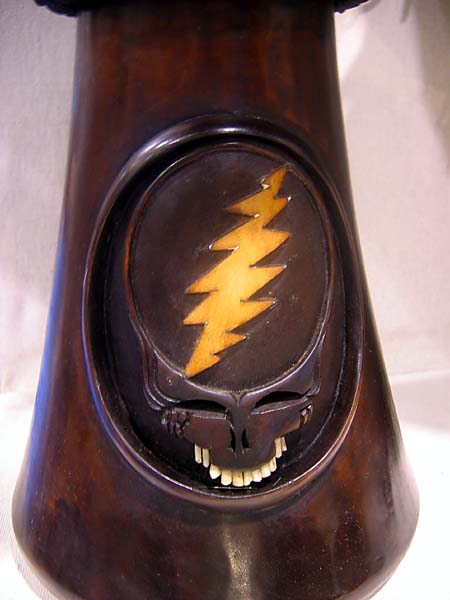 A logo for the Grateful Dead, carved into the wooden base of a djembe. Oh rapture.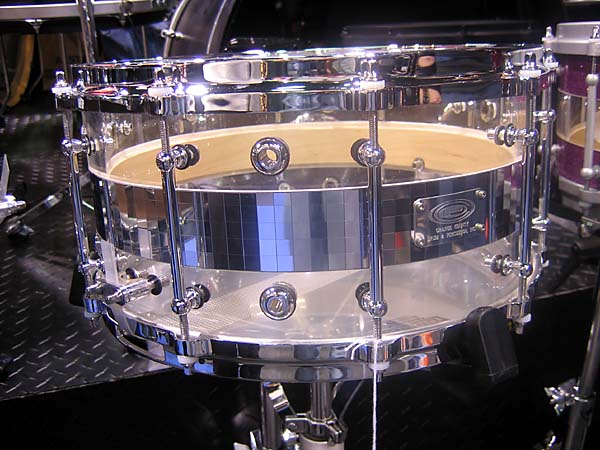 Mirrored drum.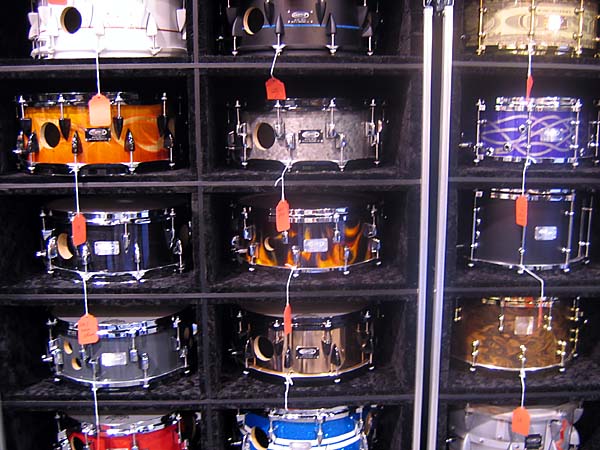 Many custom drums that cost crazy money. They also had a porn-o drum, but that does not appear on this page anywhere.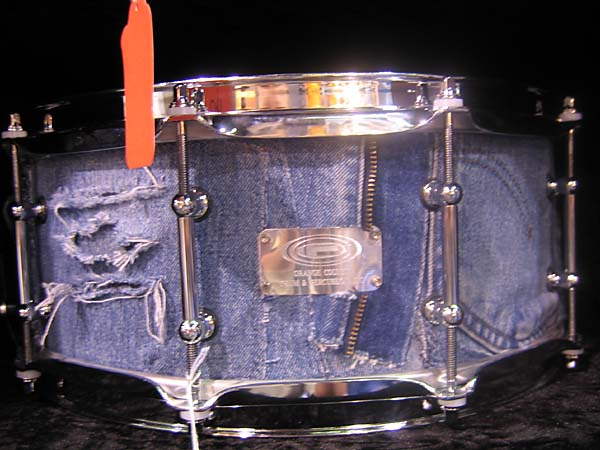 A distressed blue jean drum.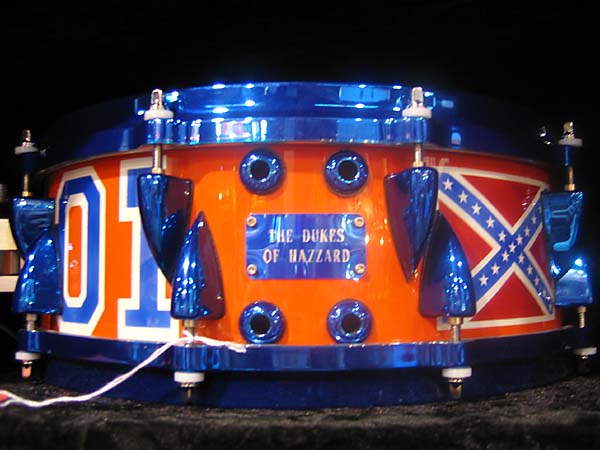 A "Dukes of Hazzard" drum head. Now we're into the stupid money. Some hipster kid from Williamsburg will buy this, enrobe it in lucite, and use it as a chair. Stupid kid.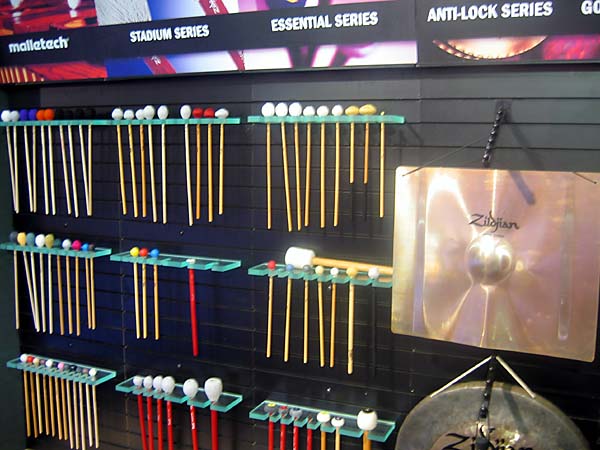 I bet you thought there was just one kind of drumstick. Oh no. There are several. A ridiculous variety.
Tim went to visit Zildjian one day when he coincidentally happened to be in the neighborhood. Tim is a big Zildjian fan. Someone met him at the door and told him to go away or they would call the cops.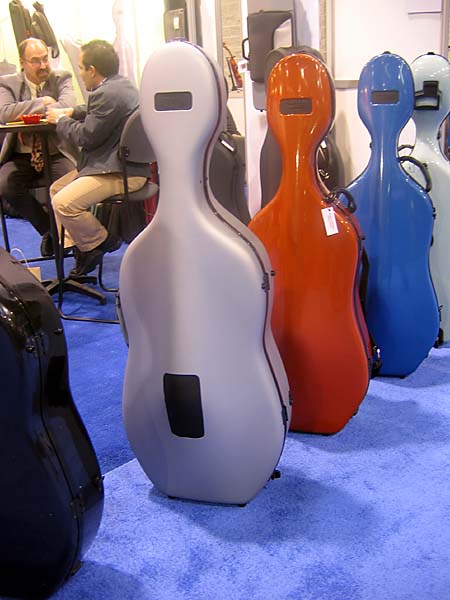 These cases look like people. Hello, everyone.
next page
(pg 12)