The National Association of Music Manufacturers Show 2005.
On reconsideration: that hat. Jiffy-pop®?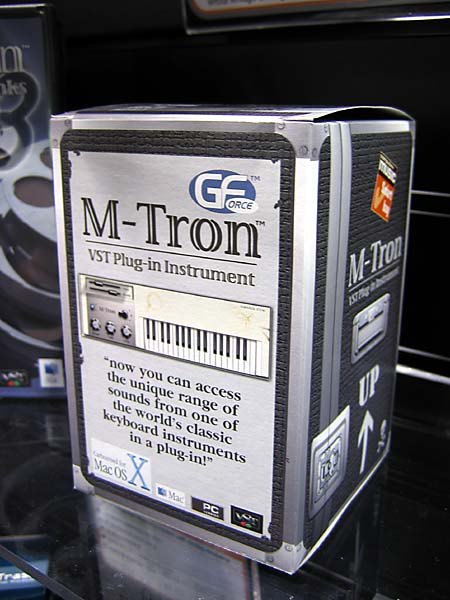 M-tron.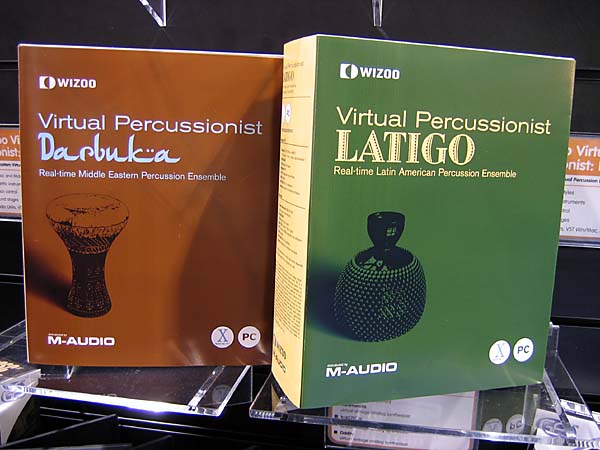 Darbuka.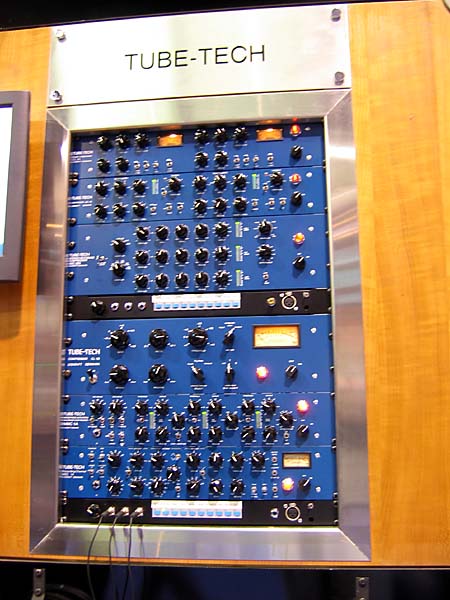 Tube-tech.
At some point around here, we passed a booth selling a drum loop CD called Turbulent Filth Monsters. Turbulent Filth Monsters. There's a sample on this page. I thought it was going to hurt my brain, but it did not.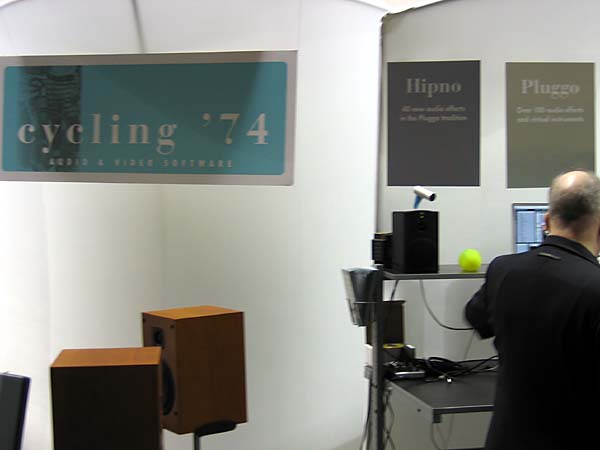 Blue.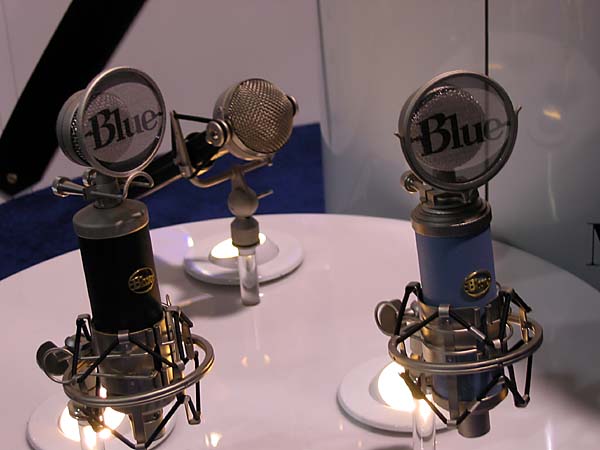 Blue microphones.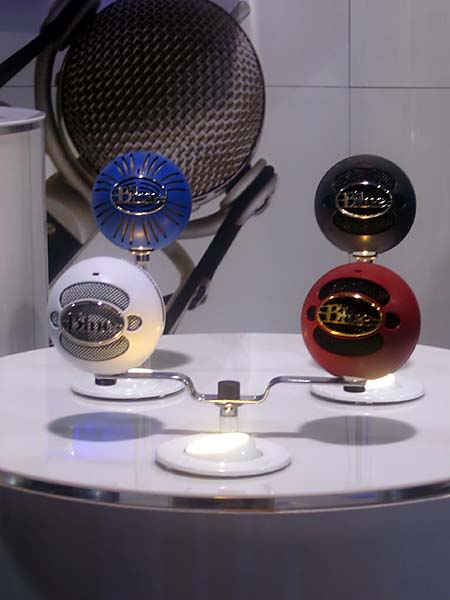 Blue microphones.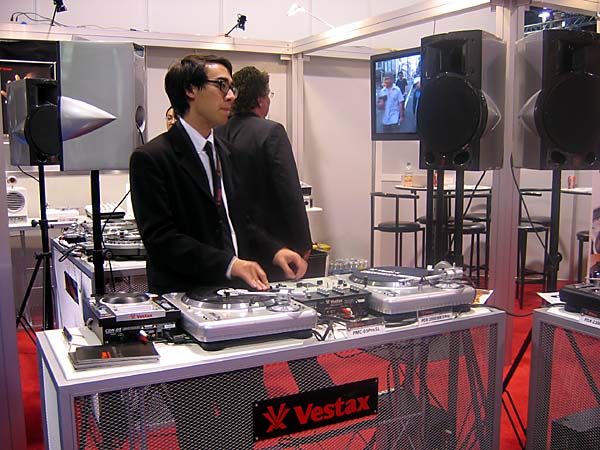 We were running around so much and I was shooting pix like crazy because if you don't shoot when you're walking around then you have to come back for the shoot and you're already tired from walking around so much. Next time I go to one of these things I'm weighing myself before and after. Anyway, had I known what I know now about Vestax, I would have checked out the booth a little more carefully. There's a turntable called "Ofo" that DJ Q-Bert designed over at Vestax but it's buried somewhere in that big Flash wad and I guess that's the danger of using Flash, you can't point directly at things, or maybe you can but not here, so there. I am a casual follower of "DJ Culture" and by casual I mean I check in once every year or so and NAMM is probably going to be it for 2005. In 2004 it was watching the DVD Scratch. I tried scratchin' back in the salad days after seeing the video for Herbie Hancock's "Rockit" just like all the old skool DJs and the needle skittered all over the surface of the album and that was the end of that (for an instructional guide on how sampling works, please load this page and press the "f" and "q" keys with vigor). Anyway, this guy was super-suave and had a nice suit and skinny tie.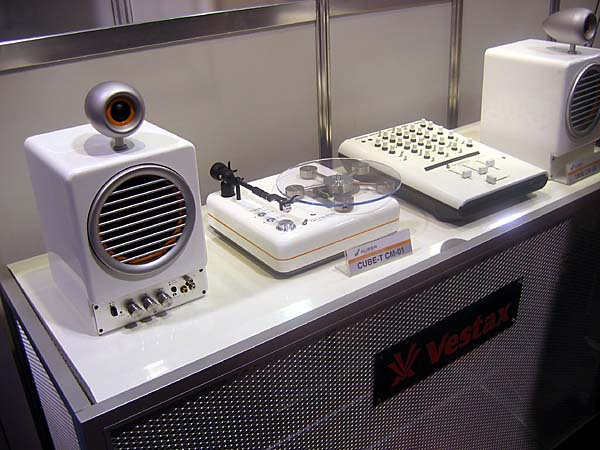 Nathan Barley owns one of these. He says it's the "goldschnappen." I don't understand him.
next page
(pg 4)