The National Association of Music Manufacturers Show 2005.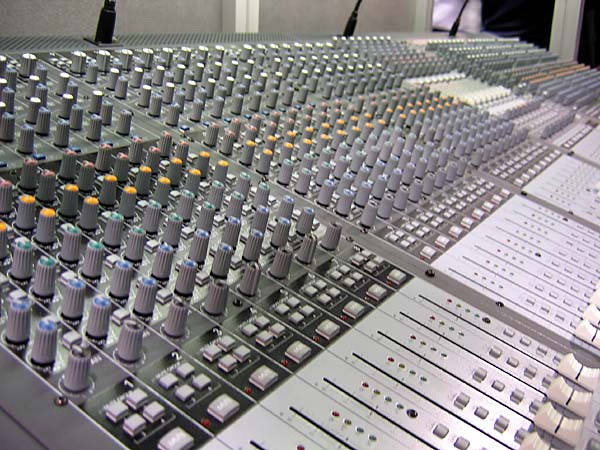 Real, actual knobs. These will for the most part disappear in the coming years, replaced by an easy-to-swallow caplet. Control the mix from within your own body.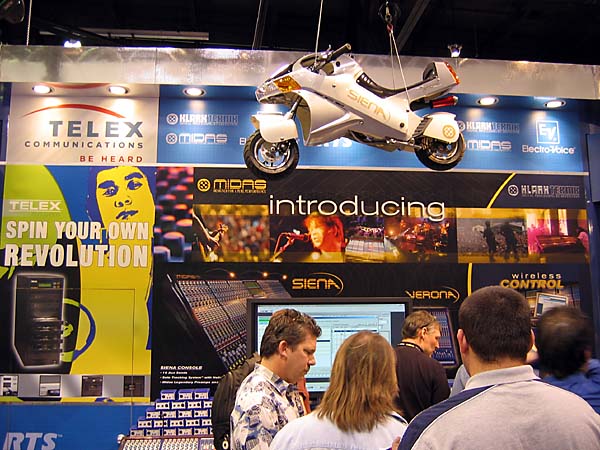 There were a few fishbowl software contests at various booths, and this booth had a giveaway for a pocket bike IF you listened to them rap about their product and I can't suffer that much for a pocketbike I'd sell on ebay. Devalue your own interpretation of the word "revolution" over and over.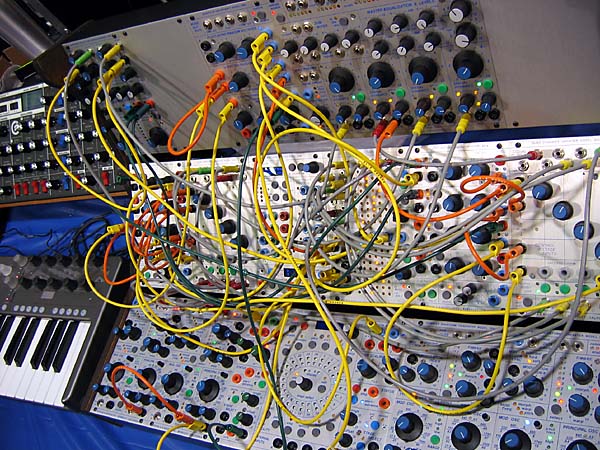 More wires = more better.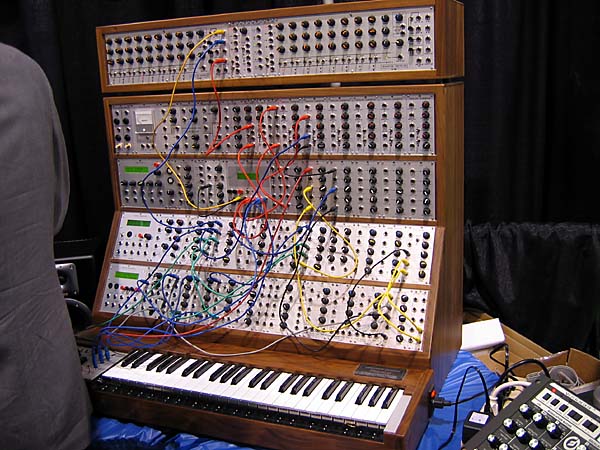 Yes. More. "I'm sorry ma'am, was that LIncoln 3-2941, or LIncoln 3-2914?"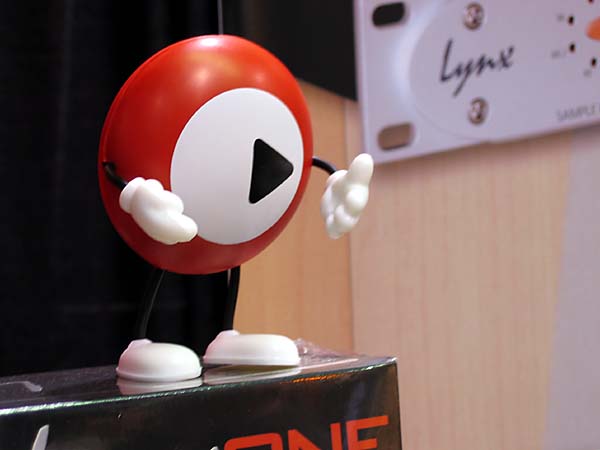 Tchotchkes are strongly bound with the NAMM experience. Logo-festooned lanyards for your badge, tote bags, trucker hats, stickers, buttons. You've been to conventions before. Same thing. The most hallowed of all tchotchkes are the tchotchkes that that are posable action figures, like this friendly play button from Steinberg. "Press me, but I won't laugh like the Pilsbury Dough Boy, he's a whore." This was THE tchotchke for NAMM 2005 that everyone wanted. Let's just say there was clawing. I'm personally guaranteeing that NAMM 2006 will feature more bendy figurines like this one and less logo-festooned lanyards. At this point in time, we weren't sure the squeezey play button characters were being given away to those with the lowly "VISITOR" badge status, so we continued down the lane sans-tchotchke. Tim's big tchotchke thing at NAMM is pens. Tim has been to conventions before, and he has Convention Wisdom. Pens can be used after the convention is over. Badge holders cannot, unless you're unbalanced.
One of the first tchotchkes we got was a lanyard for Behringer, A German company which Tim tells me copies the component designs of other companies and everyone hates them so we'll be wearing our Behringer lanyards in the privacy of our respective homes. I thought all the people giving away lanyards should drape them over your neck like they used to do with leis when you arrived in Hawaii. Yeah, THEY DON'T DO THAT ANYMORE. Unless you pay $29. Not joking. They also used to greet all of the arriving passengers with a traditional "Hey You're In Hawaii Now" hula dance but that's part of the in-flight video program now. See how technology helps everyone? Everyone gets to see the same hula dance.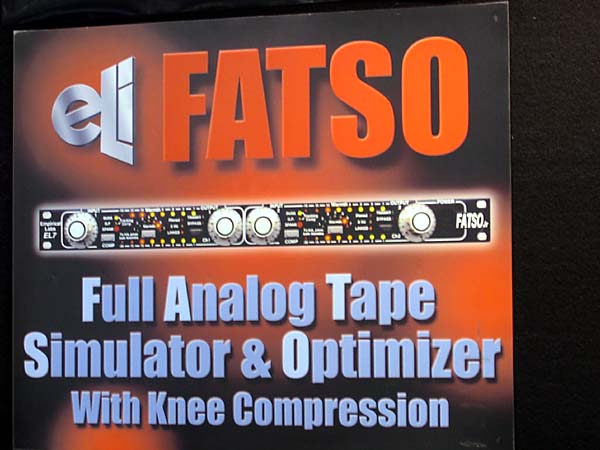 There are products there with wacky names. They are wacky. Knee compression. 'Cause it's so phat.
Ik.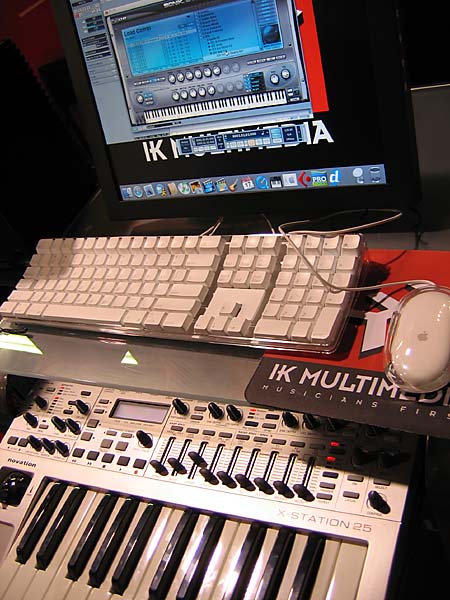 IK Multimedia.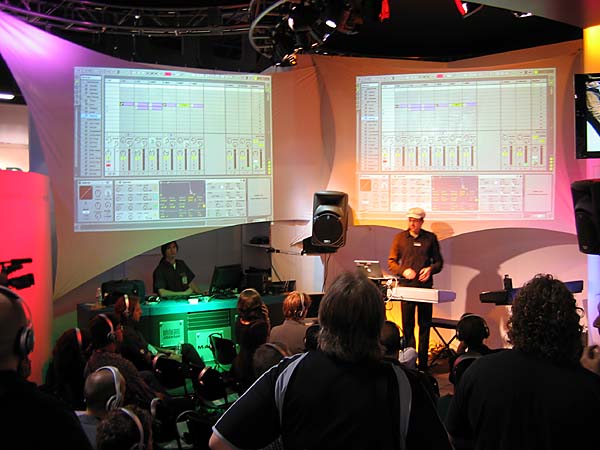 After awhile all the software displays sort of looked the same and it was all "well if you click and drag this button it sounds like this WHOOOoooOOOOoooM but if you click and drag this button it sounds like THIS ZZZZZZZZZSHHHHHHHHHNAAAAAAZZZZZZZZ" [audience swoons] and I got the impression that some of what was happening was like when you go to a new car lot and the salesman opens the hood and points to a random car part and says it has a "2.3 Dual Cam Refibulator Matrix."
next page
(pg 3)