The National Association of Music Manufacturers Show 2005.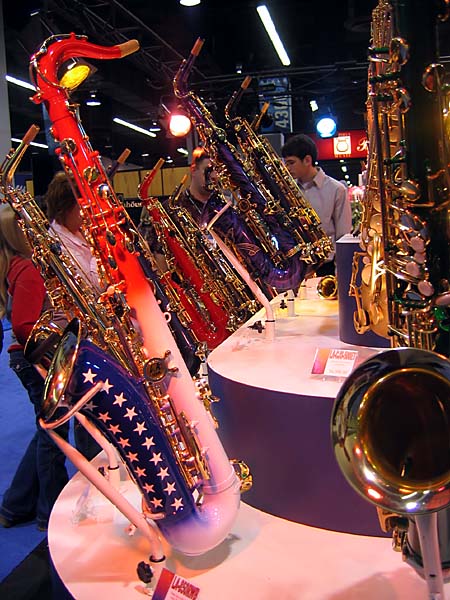 I give up. Apparently everyone wants to plaster the American flag on every surface available, so have at you. It's us against them, clearly. You wave your flag, they wave their flag, and they're different flags! GO GET 'EM, TIGER!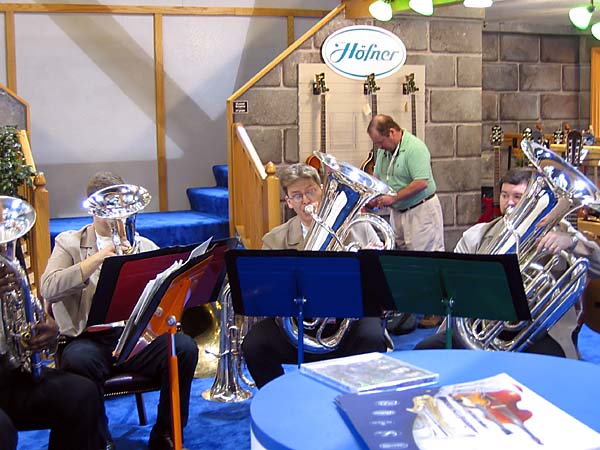 Hofner euphonium players. Note: More fake brick.
Trio.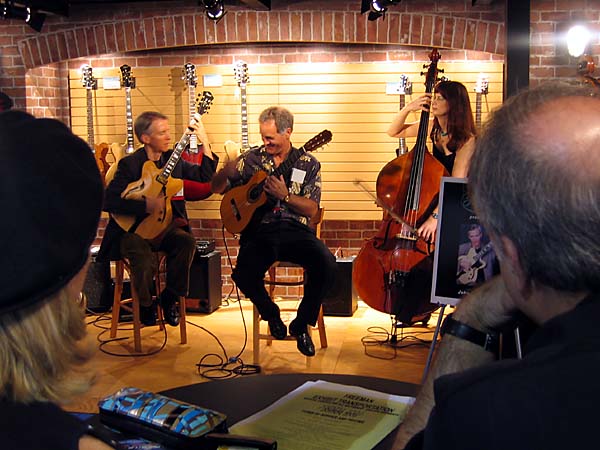 Hofner guitar players. The euphonium players were all like "how come we don't get to be in that little nook? It's that ROCK thing, isn't it?" And then they were swearing a lot so I left. Note: real brick.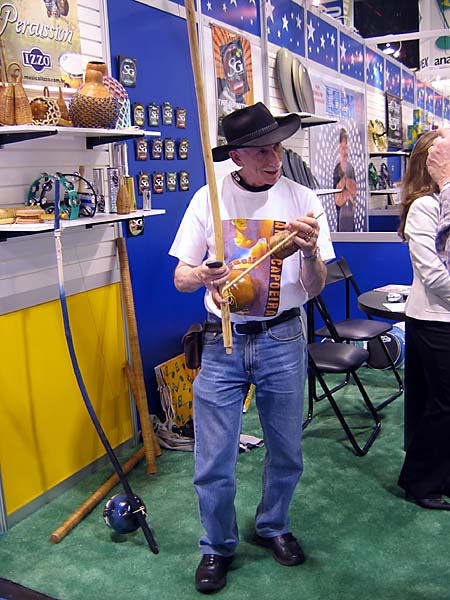 I don't know what this is.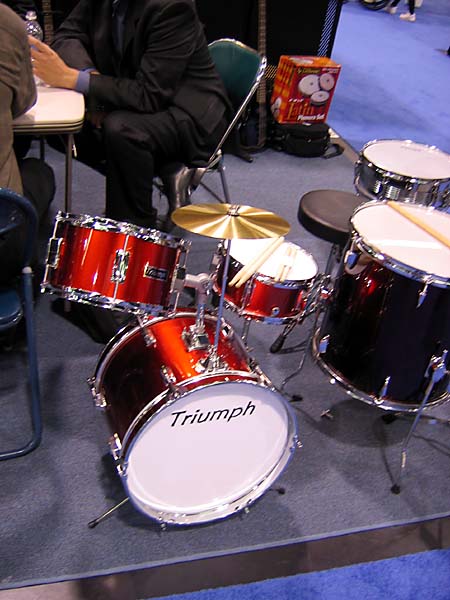 These are drums that are tiny.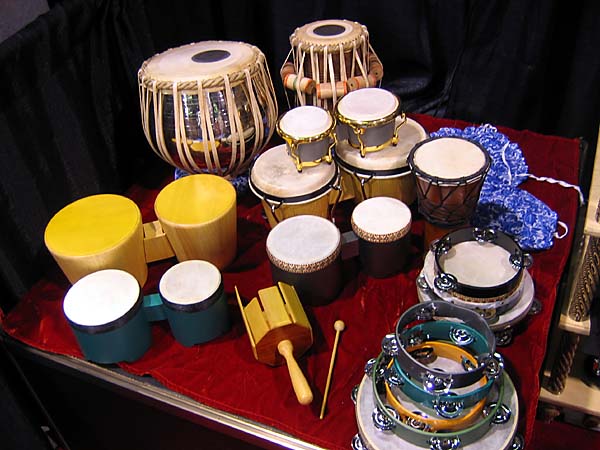 Various drums. By this time I have seen so many musical instruments that my head is ready to explode.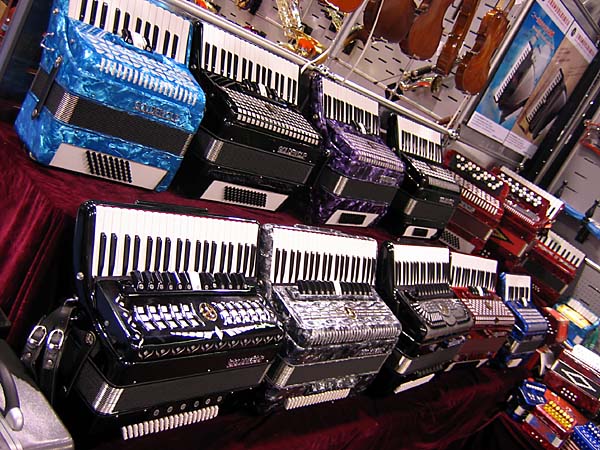 More accordions.
next page
(pg 21)