The National Association of Music Manufacturers Show 2005.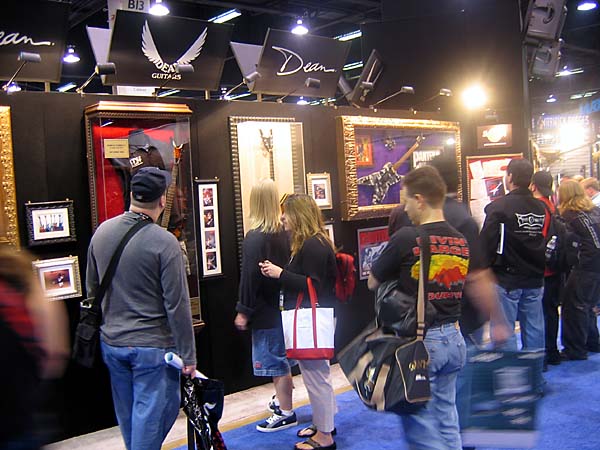 This is the shrine dedicated to "Dimebag" Darrell who was killed on-stage recently. I am not familiar with Mr. Darrell's output.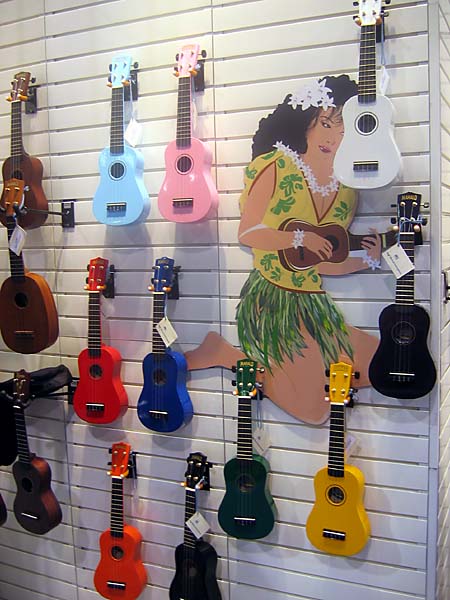 Ukeleles. Some are $25.95.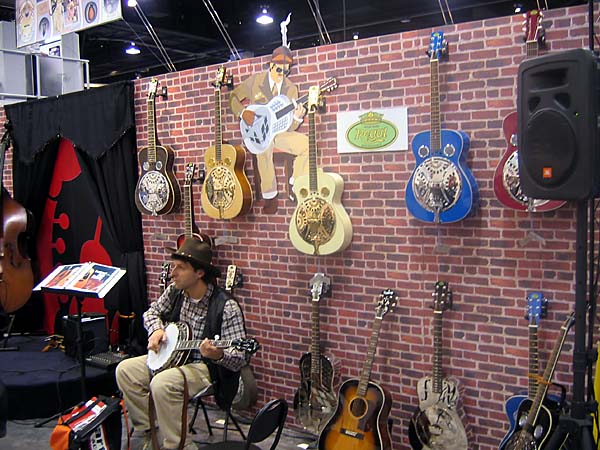 Totally fake brick wall. I don't think the courses are positioned correctly, either.
Fire.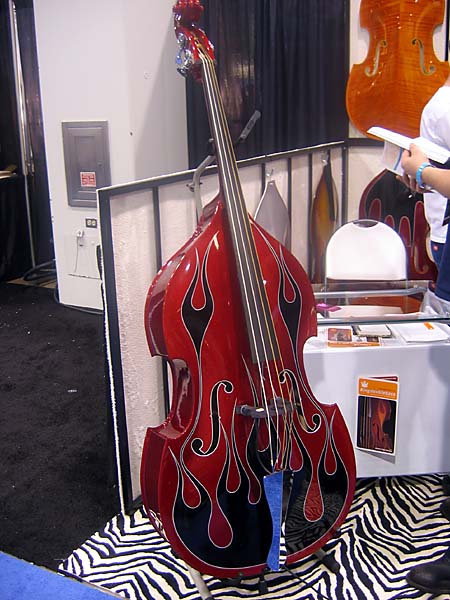 I had to run away after seeing this because the fire scared me.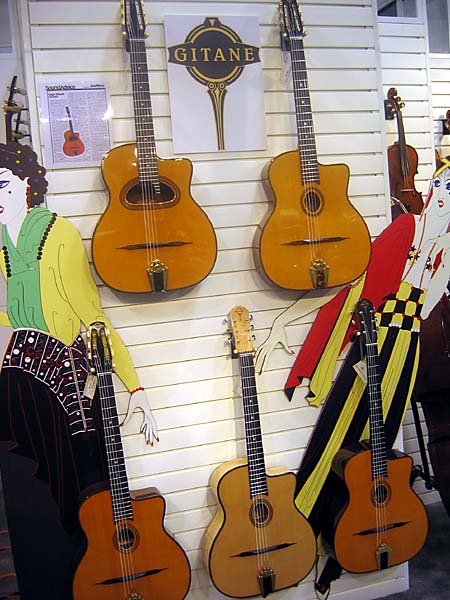 Gitane: The brand Django Reinhardt played accompanied by scary flapper cut-outs.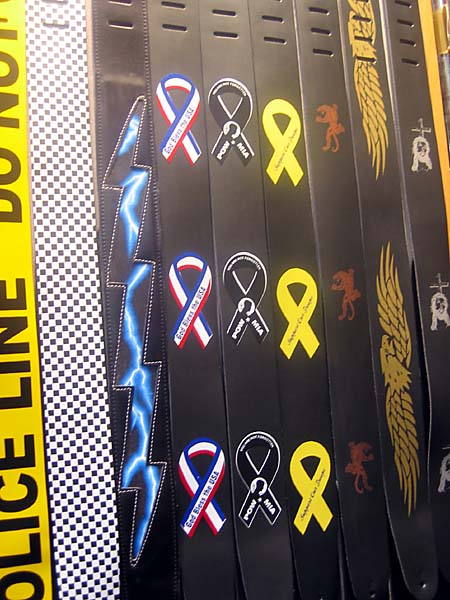 Show everyone you've got the courage and conviction to wear a guitar strap with ribbons with homey little maxims on them. Remind everyone to support the God-Approved USA killing machine while simultaneously rocking out.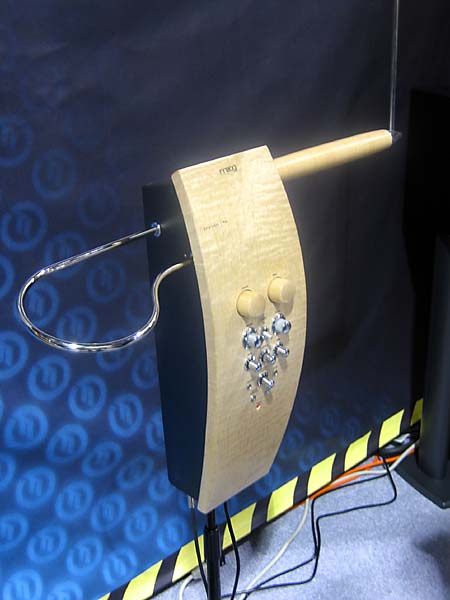 The midi-Theremin.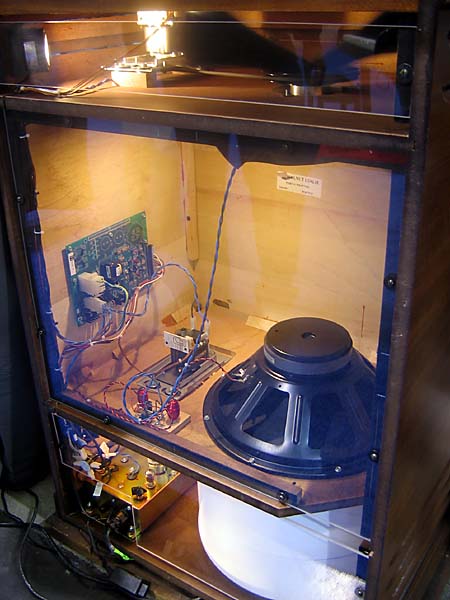 The guts of a Hammond organ. The cake holder at the bottom rotates, creating the Hammond's historically-famous "rotating cake-holder sound."
next page
(pg 6)