The National Association of Music Manufacturers Show 2005.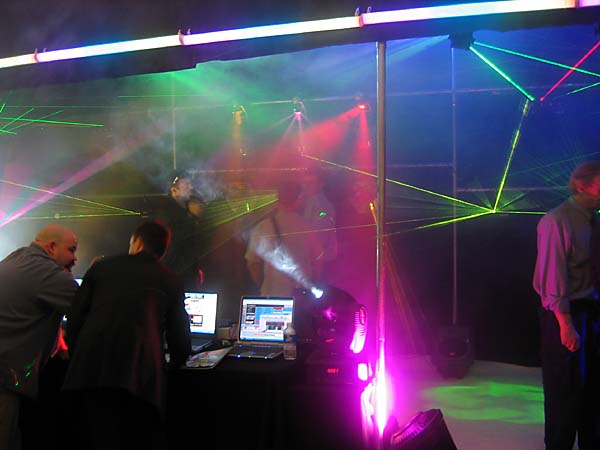 RELAX! DON'T DO IT! WHEN YOU WANT TO GO TO IT!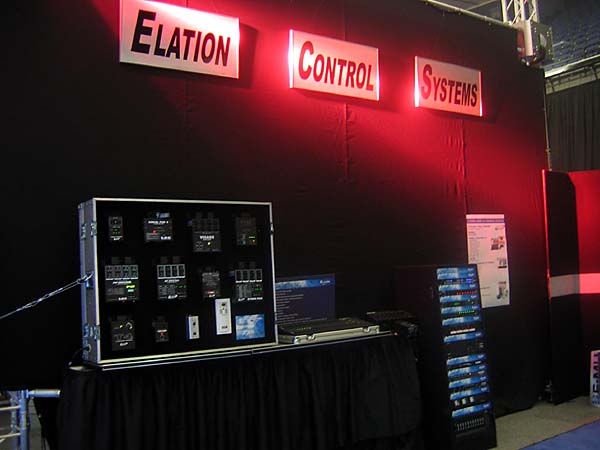 WHEN YOU WANT TO CONTROL YOUR ELATION SYSTEM!!!! WHEN YOU WANT TO CONTROL YOUR ELATION SYSTEM!!! Hit me with those laser beams. Okay, you can stop now. Seriously, turn them off, I value my corneas.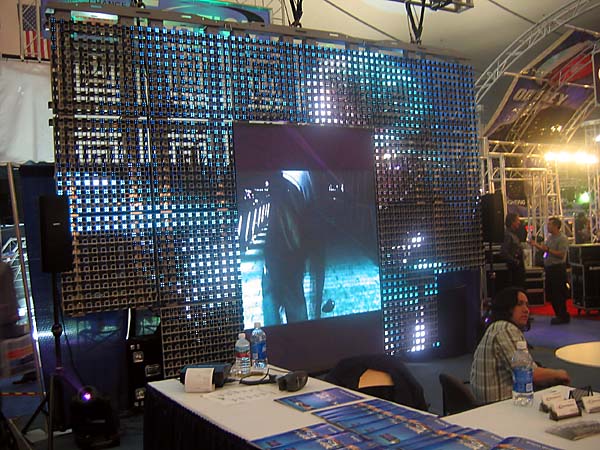 This was a very complex lighting set-up that exploded in your face and hopefully erased any memory of how bad the stadium rock band was.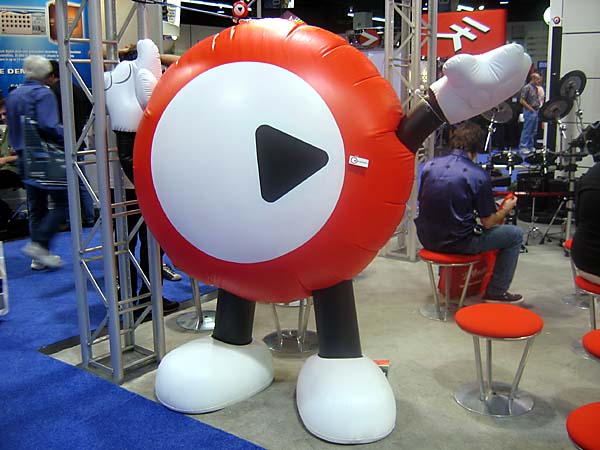 GIANT TCHOTCHKE!!!!!!!111!!!1 These were not being given away. "Here, let me put a nametag on you ..." phhhhhhssssssssssssssssssssssssssSSSSSSSSSSSSSSSSSS...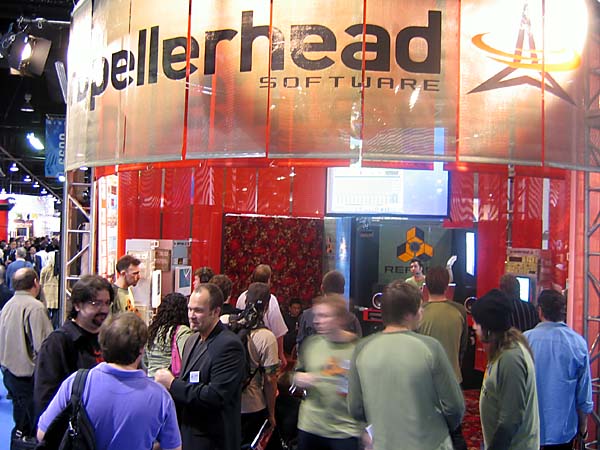 I told Tim that the Propellerheads software was named "Reason" as a hat-tip to the very potent weapon of the same name in the Neal Stephenson novel Snowcrash, but we never confirmed that.
Now the first day of NAMM is done and we are going out on the town to explore ... Anaheim! Anaheim! A city that knows, a city ... that grows! Anaheim! Anaheim! God what a hole. I mean, unless you're looking for theme parks, donut/hamburger shops, and strip malls. Anaheim is one big strip mall with Disneyland as the anchor store. Also there's Disneyland's California Adventure, a park that lets you experience the magic of California while you're inside California which just drives me so nuts I want to claw my own eyeballs out. Let's all work in tiny boxes and then when we get our generous two weeks off we can go see the model of the Golden Gate bridge in Anaheim and the model of the Eiffel Tower in Las Vegas. In summation, Anaheim is a cancer that is somewhat contained by more interesting surrounding areas. Aerial bombing would provide the citizens a way to band together and improve their community once it is razed, or they could just put little ribbons on their cars, either way.
Friday, January 21st 2004.
My feet were only partially killing me as we headed out for our second day of NAMM action.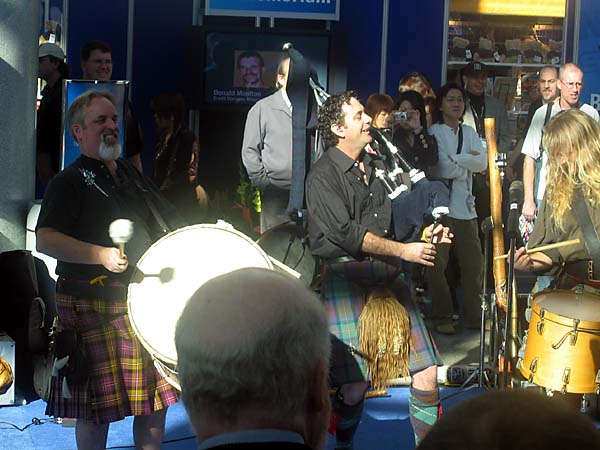 So we entered the lobby and there's this three-man band. Remember them, the hilarity is nigh. That's a McTavendishnish Tartan! Aye! Put up your dukes then! Hahaha, I'm not Scottish. Had you fooled, though. Speaking of Scottish musicians, I spoke to Bill Drummond of the KLF once on the phone after I wrote him demanding an interview. Completely nice guy, and it took me only a second to realize that if it was someone phone-pranking me, they wouldn't have thought to add the accent.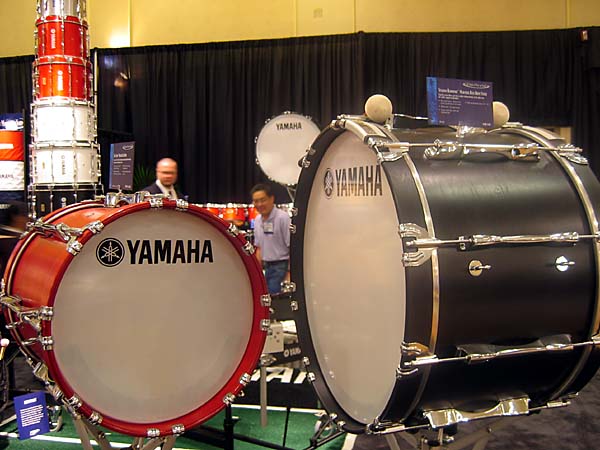 Yamaha's display was in a separate hotel next to the convention center. These drums are used by band members at games and have special stands that allow them to be set up in bleachers.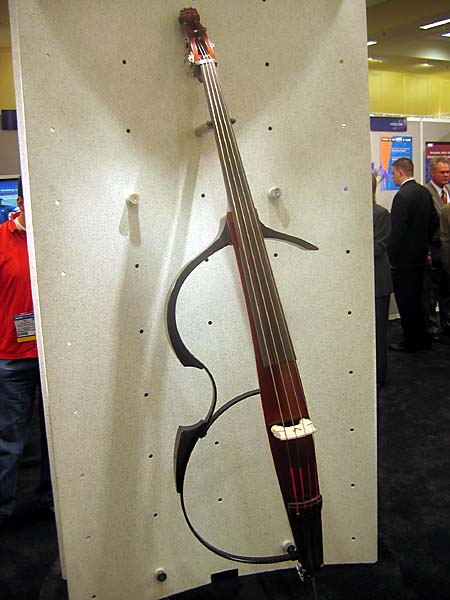 This violin is incomplete. Somethings things aren't ready for the NAMM.
next page
(pg 15)