The National Association of Music Manufacturers Show 2005.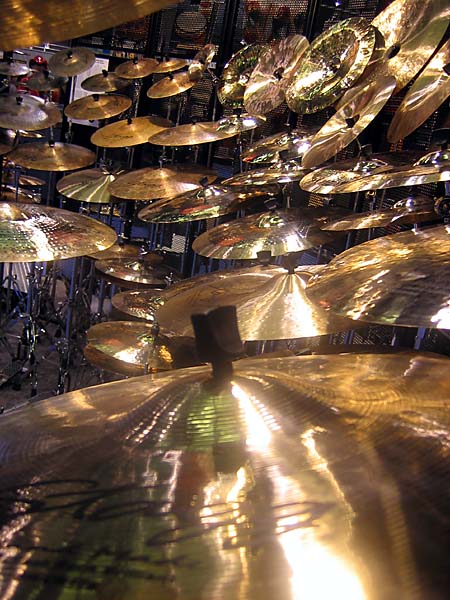 Stagg cymbals.
Egg.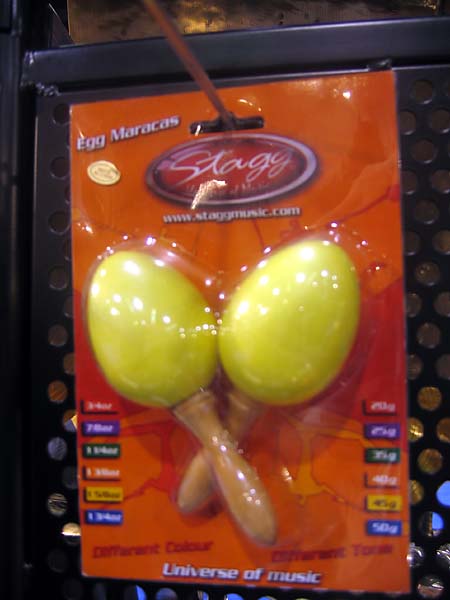 Shhka shhka egg, shhka shhka egg.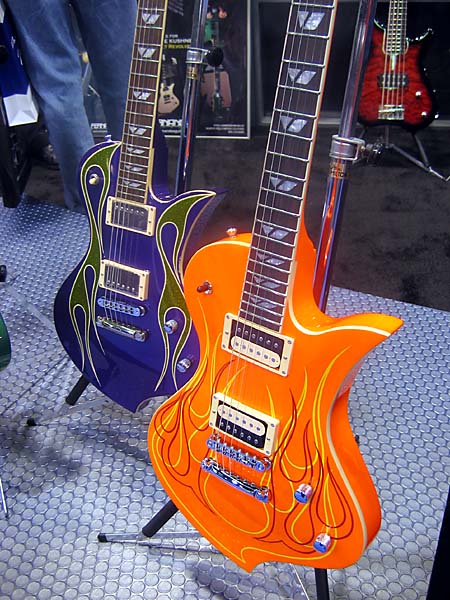 It seems like I'm seeing flame-typing pinstriping on an increasing number of objects lately, which may be due to my exploratory four months of Cable TV at half-price which seemed half-worth-it. I got hooked on all of the "Let's Build Things" hard-ass mechanic shows like Monster Garage, American Chopper, and Pimp My Ride, and it seemed like every single time someone was applying flame pinstriping to a vehicle they'd indicate that this would make the conveyance look like it was "on fire." This happened enough that I could no longer believe that the pinstripers were talking figuratively and I guessed that they were convinced that people would imagine that the vehicle was actually combusting as it drove down the street or peeled out in the high school parking lot. While we're near the subject, when did anyone decide that playing certain types of drum-heavy "heavy" music was an act of rebellion? "Man, I am totally going to ROCK OUT!!!!!! THAT WILL SHOW EVERYONE" Seriously, it's music. It's not like smashing flame pin-striped cars together. That suddenly combust. Again.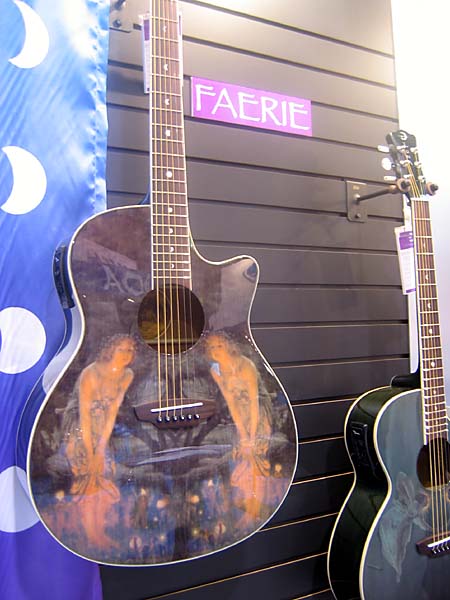 These are guitars inlaid with fantastical mythical creatures. If you play extremely hard rock you should get one of these and then everyone would be like "Oh crap, Lilith Fair '05" and then you reveal the ROCK which kicks it up another notch 'cause they totally weren't expecting it.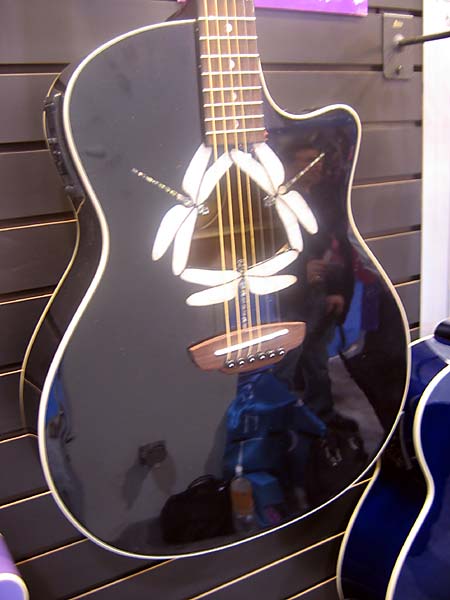 A guitar with strange fictional flying insects borne completely from an artist's mind.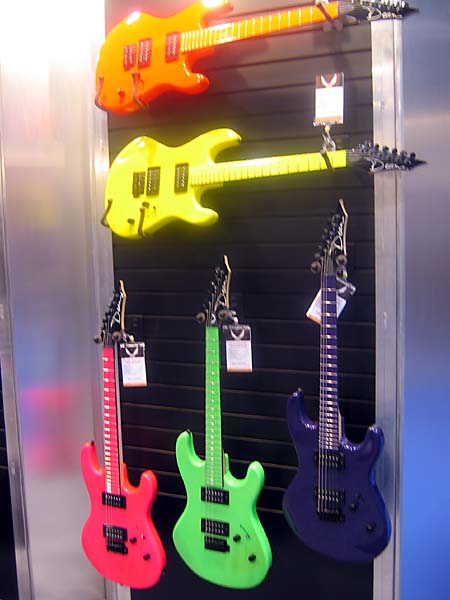 These are day-glo guitars.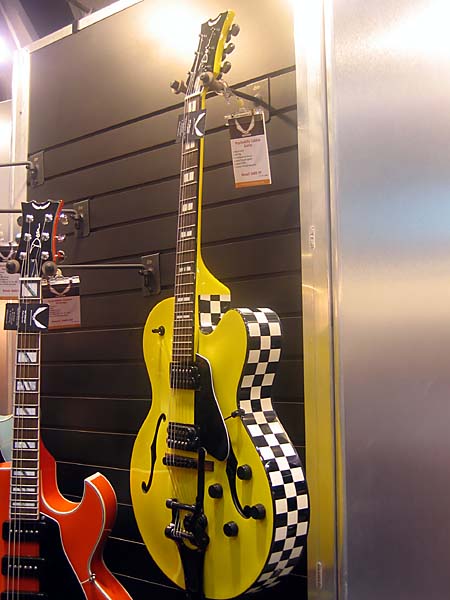 This is a taxi guitar.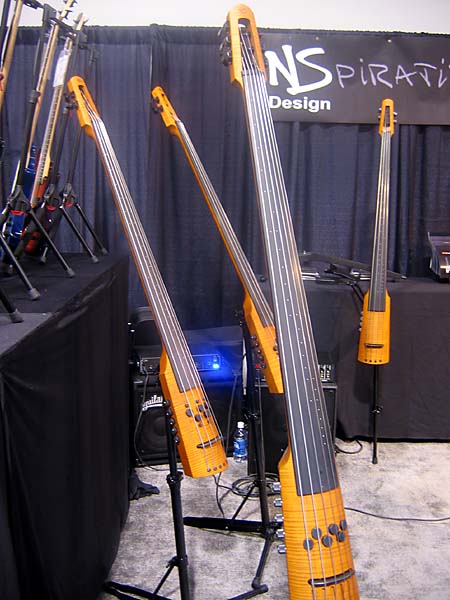 There were oodles of strangely-designed instruments that you never see anywhere.
next page
(pg 5)