The National Association of Music Manufacturers Show 2005.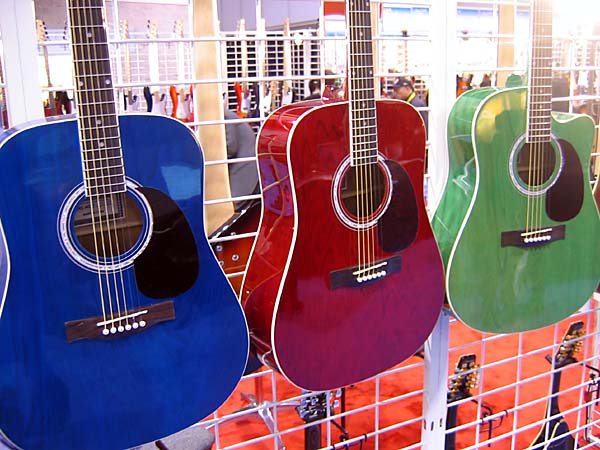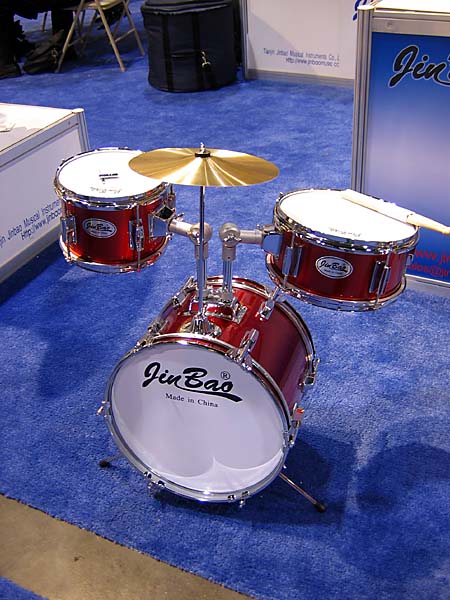 Tiny drums.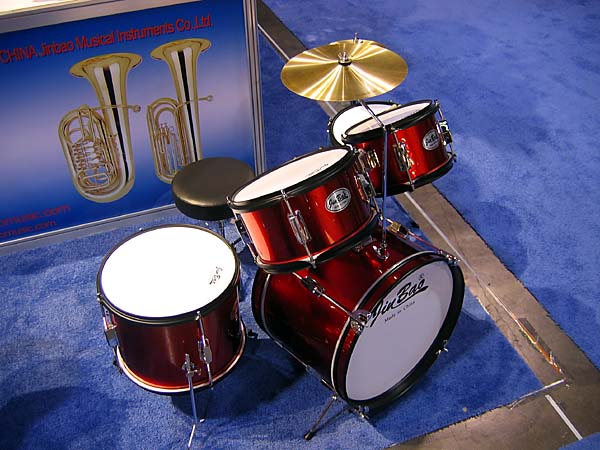 Can't ... get enough ... of tiny ... drums ...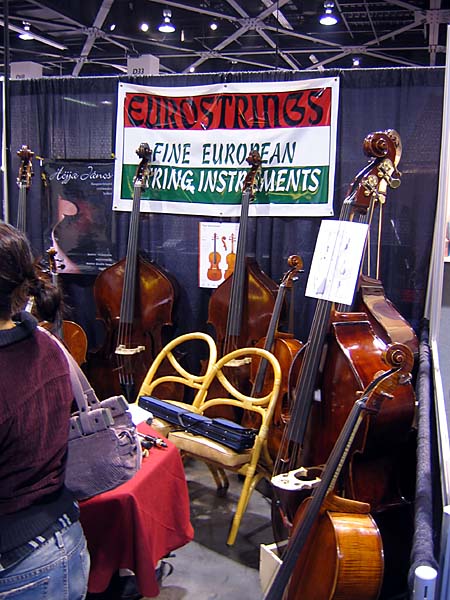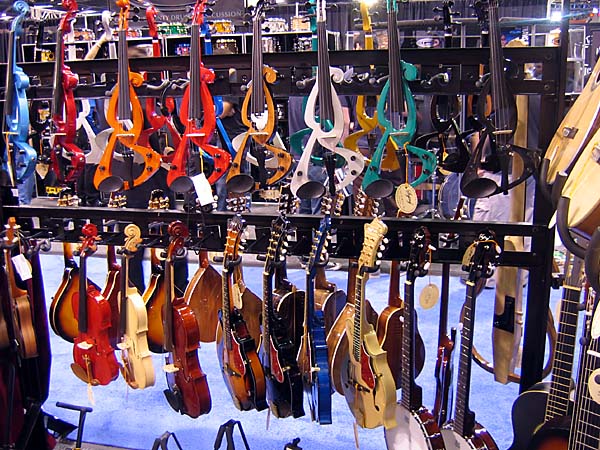 Guitars and such from Sojing.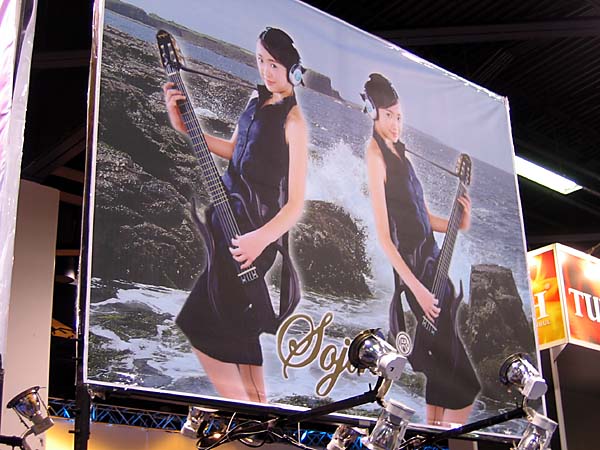 Sojing is a SelfRock™ vendor, which enables you to "rock out" with a clone of yourself on the beach. Waves crash ... you rock.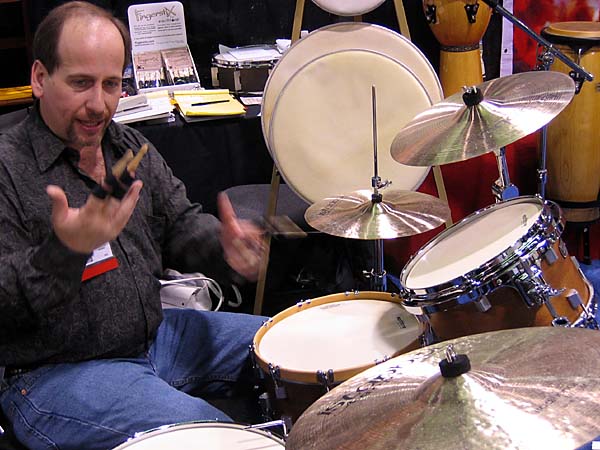 This guy has tiny drum sticks attached to his fingers. They are Fingerstix®, and they provide "A New World of Musical Expression for All Percussion Players." I also suspect they might serve a dual purpose as martial-art weaponry.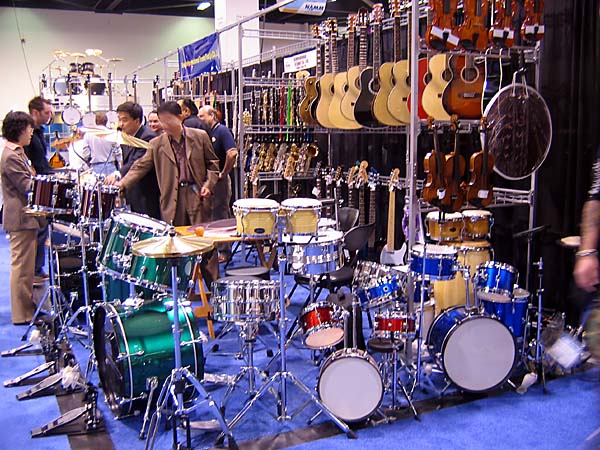 I didn't fuzz out the dude's face. Dude did it himself. Also: tiny drums.
next page
(pg 22)