Pig Parts: The Arizona State Fair 2004 (page 6 of 7).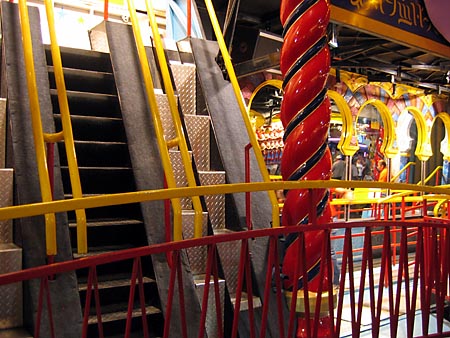 Those stairs in the middle move up and down, ambulance-chasers! Sigh. Whatever happened to the funhouses of yore, when you could get into fisticuffs with a clown in a hall of mirrors and you'd have to step gingerly through the airborne saw blades room?
Food trailer not on fire, not in the photo.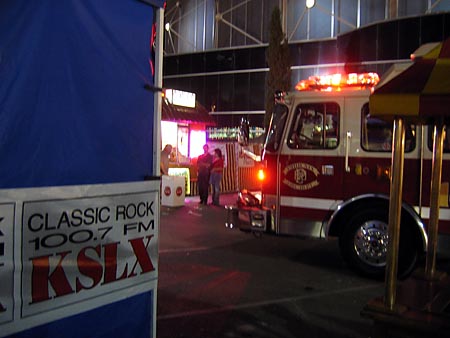 As the firetruck leaves after taking care of the food trailer, it is serenaded by moribund corporate-felching Classic Rock KSLX 100.7 FM, who wisely decided that what fairgoers are looking for in a Classic Rock Experience shortly before the The Steve Miller Band concert is a medley of hits from The Steve Miller Band.
Get on, get on, get on the gravy train.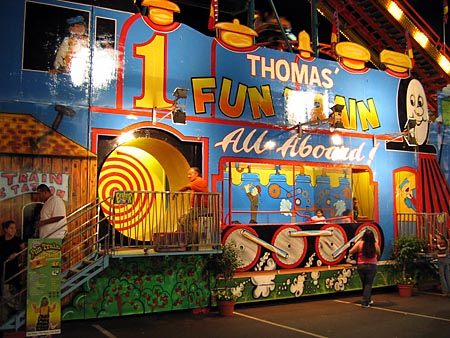 ALL ABOARD FOR THOMAS' #1 LEGALLY-ACTIONABLE FUN TRAIN!!!! WOO WOO! A kiddie funhouse disguised as a popular British children's television show character. With Sylvestre Matuschka as the lovable, crafty conductor who's always got a crazy plan up his sleeve.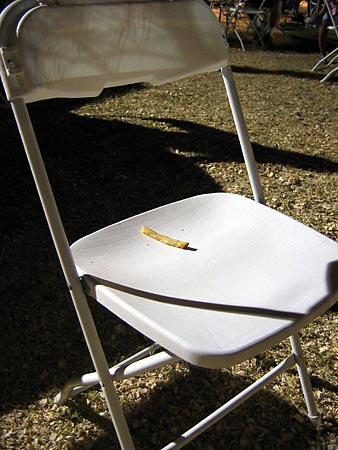 Cinnamon bun sugar stopped coarsing through our veins, sending us straight up to Tub Alley for simulated pizza slices. A french fry accompanied us on an adjoining chair. He was there first, actually. Didn't really occur to us to ask if he was expecting company. Seemed a bit of a loner.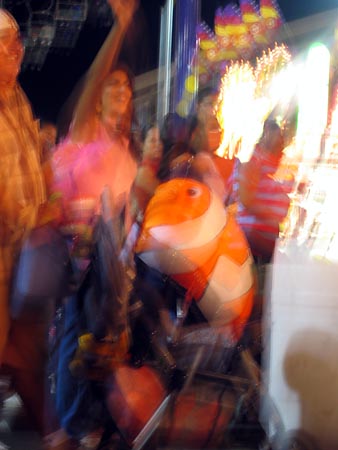 I kept seeing parents wheeling around strollers laden not with children, but large stuffed animals. This is funny because these used to be stuffed with children that could walk yet did not, at least not before mom or dad won the big prize. And I'm sure the kid will stop wearing diapers when they hit double-digits. You can do it! I'm so proud of you!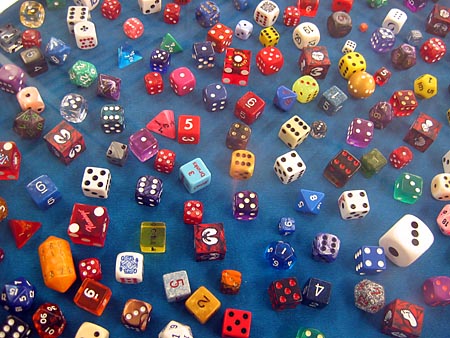 We found a room that had all sorts of submitted collections. Collections of things submitted for prizes. One person submitted a Betty Boop collection and everything was post-1994 or so. I don't understand the Betty Boop mystique, I'd swear that half of these people haven't even seen the cartoon. "Cartoon?"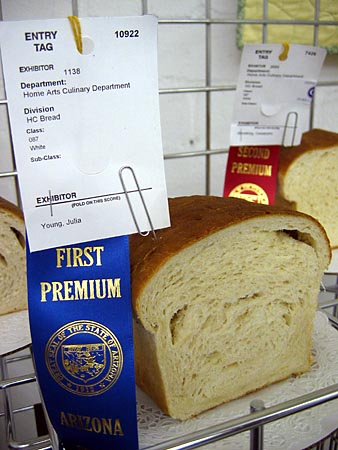 There is something funny about a contest for the best white bread.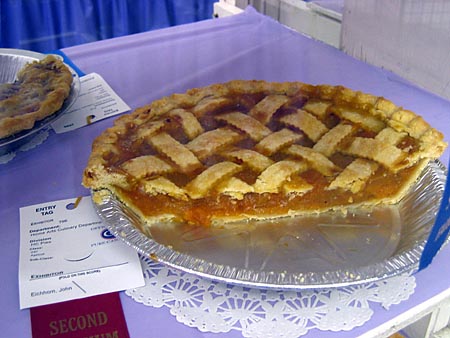 I like the cross-hatching. The dough-stitching.
Coyote / cactus / chili cookie.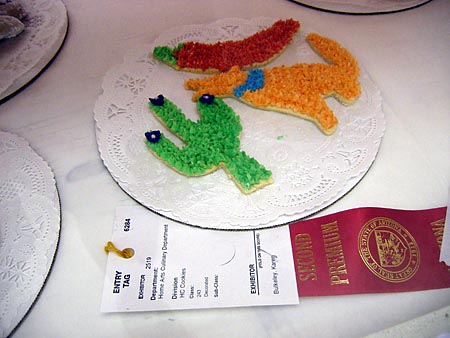 Why does the coyote howl in the night? Because a large aggressive chili is pushing it up against a cactus.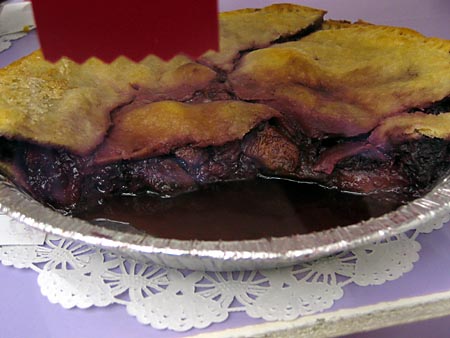 This is the problem with having baked goods sit around for the entire duration of the fair.
next page (page 7)