2004oct01.
Hawaii Shop (page 2 of 7).
Noh Vinha Dalhos (Portuguese Fish) Mix.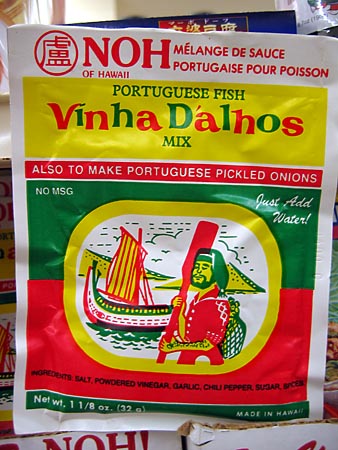 Vindaloo!!! Wow. That is some crazy-ass coloring decision tree there. I think I've seen this stuff on the mainland occasionally. "Just add water" -- but not the amount of water pictured. Because that's way too much water.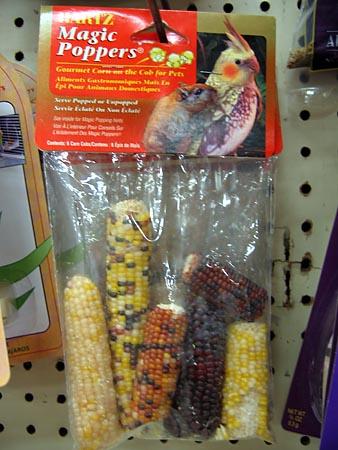 Poppers ... isn't that some drug term? Also, it's just corn. You are fooling no bird.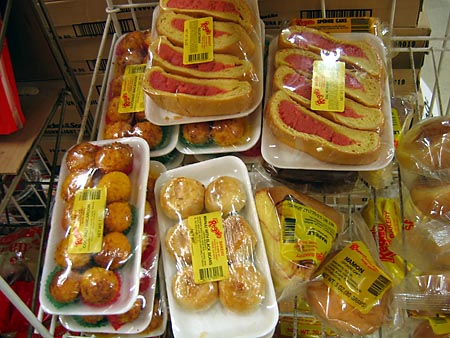 The cross-sectional bread with the pink filling is called "Balintawak." It is a Philippine martial art form. There are no secrets to Balintawak. Anyone may learn basic Balintawak and continue from there to learn counters, blocks, and advanced series of attacks both with and without stick work.
Balintawak, we're ready for your close-up.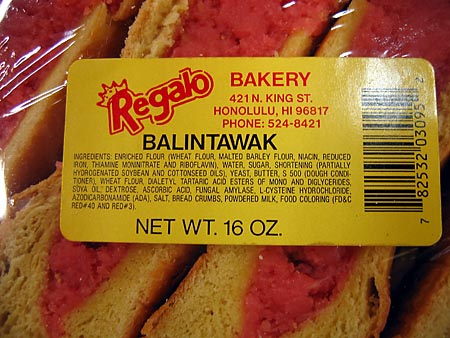 You know, all of that stuff is well and good -- the partially hydrogenated soybean oil, the cottonseed oil -- but what I was really looking for was some good ol' fashioned high fructose corn syrup.
Hawaiian Hula Papaya Seed Dressing.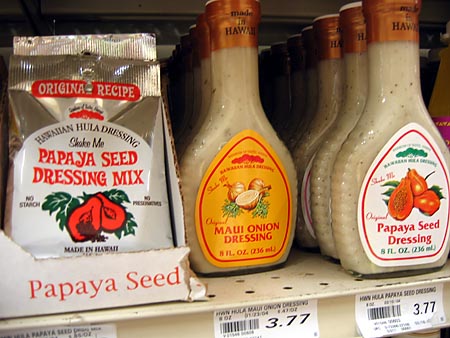 Papaya seed? You are totally blowing my pre-conceptions of what an acceptable salad dressing is! This is exactly the kind of experience I am looking for in a distant supermarket encounter! I am sure everyone who is reading this agrees with me!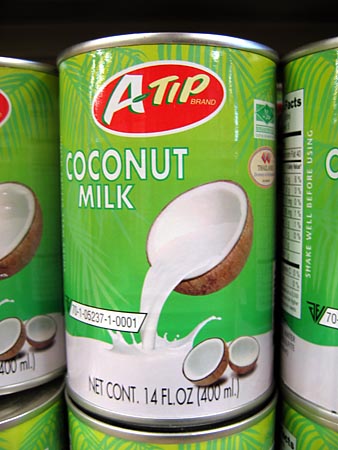 I am going to award A-Tip the best depiction of a coco-nut. I really like what they're doing with the green, but the logo isn't that great. And what's with the control/product number so prominently featured? "Oh man, I wanted coco-nut milk product 70-05237-1-0004."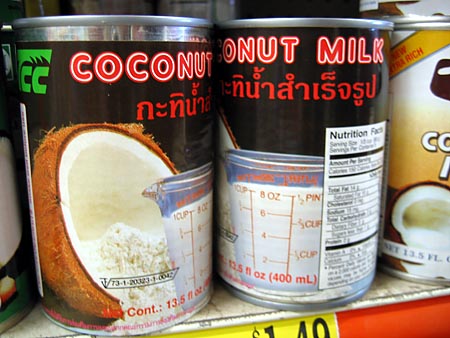 Coco-nut milk imported from Thailand to Hawaii? Possibly. Perhaps if I had just rotated the can a little bit, we'd know.
Award: Mysteriously Showing Intermediate Steps of Creating Coco-nut Milk.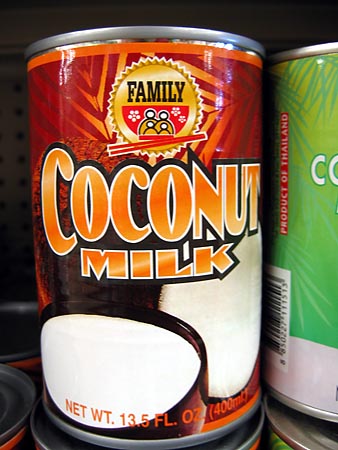 Award: Not Winning An Award Award.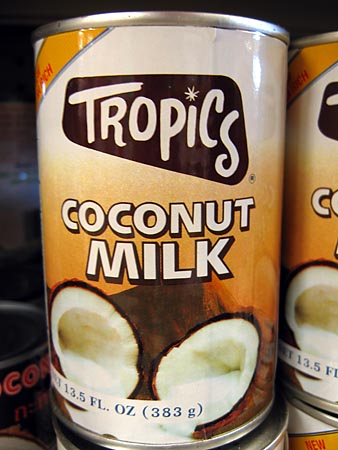 Award: Best logo.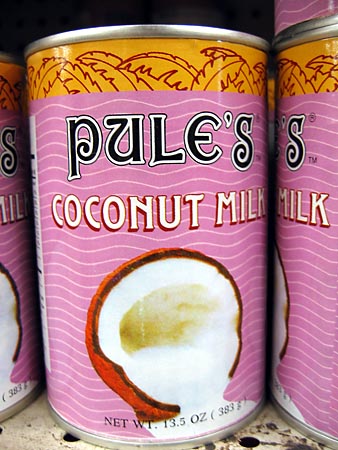 Award: Scariest coco-nut, looks like it's dealing with a bit of a drinking binge. Also of note: Pule search.
next page (page 3)