PETA vs. Veget-Aryans.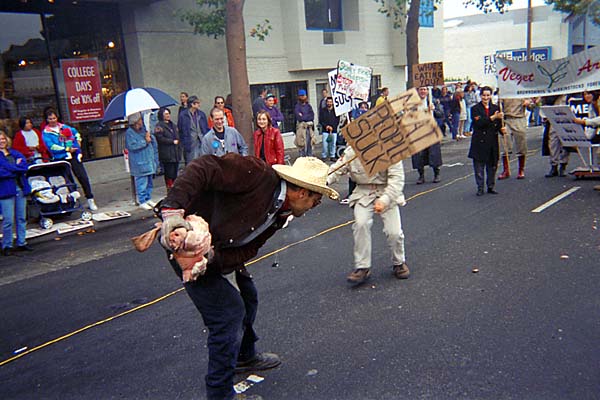 A brave PETA member attempts to "thin out the ranks a little" by bowling the fascist Veget-Aryans over with a big glob of turkey.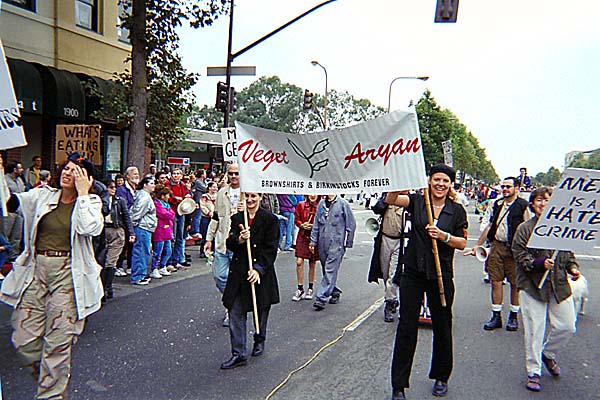 It's easy to smile when you've got the "right" ideology, isn't it? ISN'T IT???
That electrical cord sneaking under the sign certainly isn't providing the Veget-Aryans free power from the PETA Doggie Diner truck. This isn't some sort of almost-metaphorical show of political opposition when really none exists. No sir. Vote for one or the other.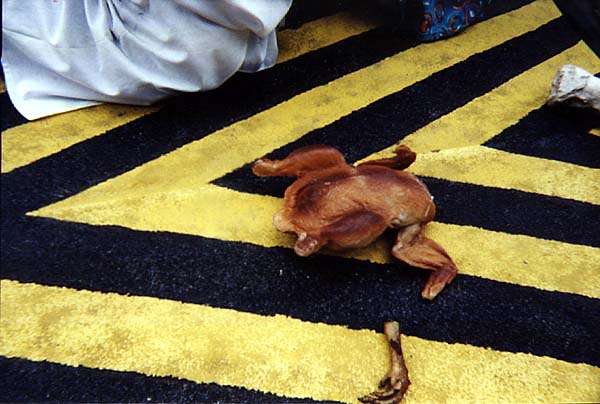 Top: Fake mechanical chicken that is waving to the crowd. Bottom: Real chicken foot that is not.
Cow splits before being split in half.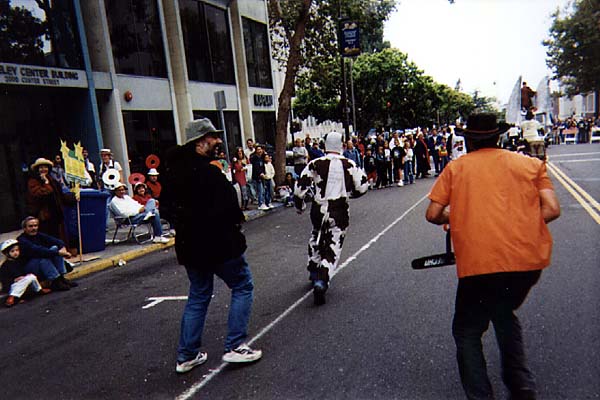 To educate the childrens, PETA occasionally puts on live slaughterfests. Here, a young cow is herded toward a humane bolt gun (not pictured).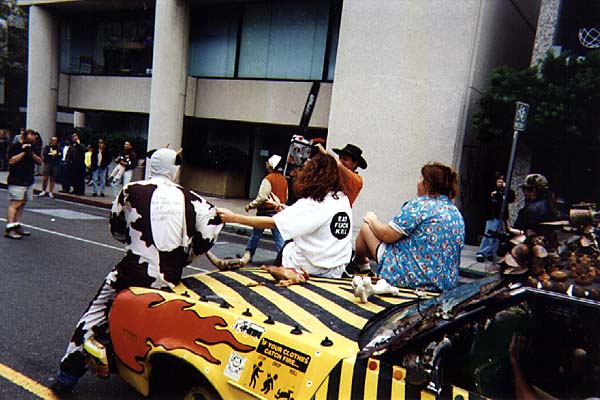 Fearing the worst, the cow has wandered off and is pinned to the grill of The Mobile Tenderizer.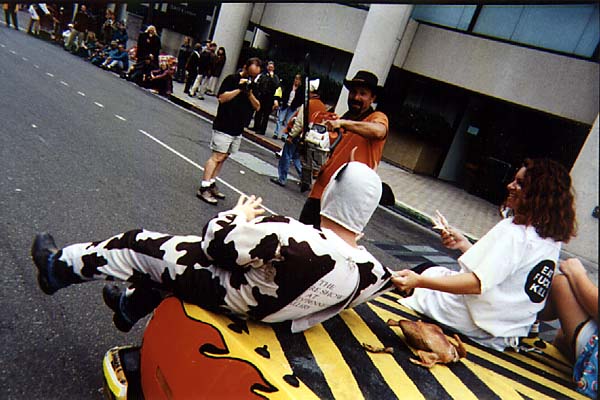 The cow is then lovingly run over by the PETA driver and subsequently sectioned for maximum edibility.
McDonald's protest, three shows daily.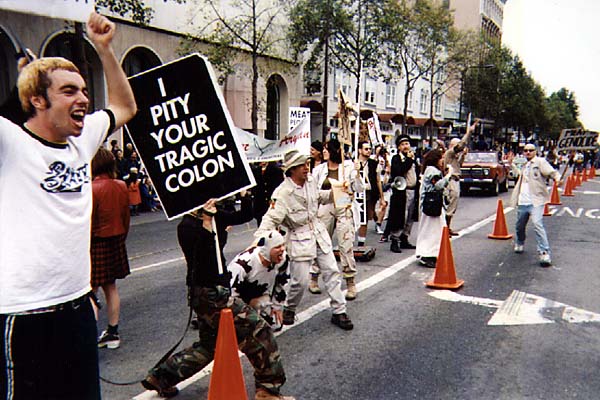 The Veget-Aryans set up shop outside McDonald's to protest their nutritional, ethical, and orgasmically tasty meat and meat-like products. They do this every day so no one pays any attention.
The husk of the dead cow has been dragged to the front of the protest line, its eyes agog, its tongue hanging out. The sight is repulsive. An order of McSprouts, please ... to go.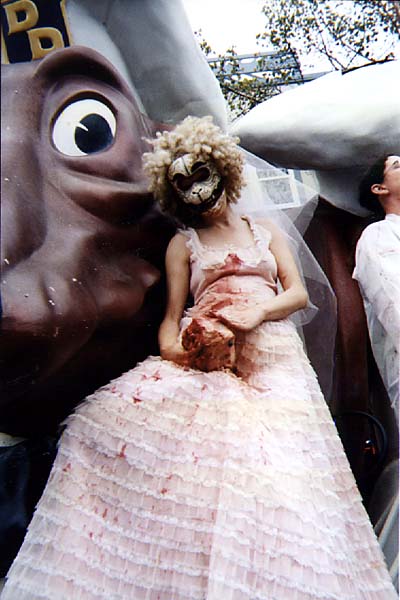 The traditional PETA meat bride pets the meat. I ... uh. Hbbbbbbbbbbt.
next page (pg 4)