dr. cliff's photo-tour
the burningman98 series
---
NOTE: this is a photo tour of my experience at burningman98. for my current opinions on burningman, follow this link.
---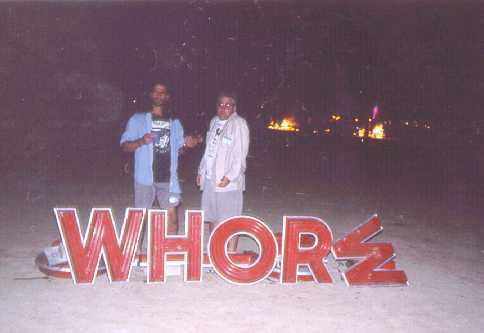 I teamed up with my attorney to check out the goings-on at burningman this year.
Burningman! A celebration of the creative human spirit. A gathering of intelligent people, coming to a temporary city to show their creative wares.
Right?
---