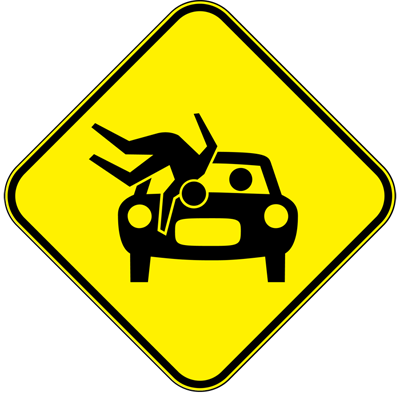 2004jul13.
Five Jerks with a Tape Deck.
America's Noise Sweethearts™.
The group Five Jerks with a Tape Deck spontaneously came together in a Kalamazoo Michigan living room in 1987. Comprised of five decidedly unmusical college students, the first tape created by this experimental group featured wholesale sampling, special accidental lo-fi effects, and poor voiceover work. Milestones in the group's ten-year "career" include "No Pink Lemonade," "Condensed Films: Heathers," and the 26-minute epic disaster "Lucky Drunk." Several changes in personnel over the years were more due to rampant confusion than any other factor. The group's first CD, Unsafe at Any Speed, encompasses the band's entire recording legacy. Five Jerks with a Tape Deck disbanded roughly six months after the pressing of the compilation CD. This CD, and other earlier, inferior works are no longer available for purchase.
Five Jerks with a Tape Deck
Unsafe At Any Speed
These tracks have been made available in the "mp3" format.
Warning [0:09; 144k]
Audio System [0:55; 840K]
PumpinPumpinPumpin [0:19; 328K]
Camp Lucky Theme Song [3:35; 3336k]
Wubba Wubba Wubba [0:11; 176k]
No Pink Lemonade [1:11; 1088k]
Sprockets (tone) [0:47; 752k]
All Right [0:07; 88k]
Condensed Films: Heathers [1:06; 1016k]
Sprockets (cake) [1:06; 1136k]
Confused Israeli [0:35; 536k]
Pesto [4:07; 3952k]
Dekkard Goes Bowling [0:15; 208k]
Sprockets (bugs) [1:06; 1008k]
ScratchNCrash [0:11; 144k]
Jaco [3:08; 2928k]
Jaco (extro) [0:28; 504k]
Cow Boom [0:30; 448k]
Mercury [0:51; 880k]
White War [1:08; 1136k]
Little Talk [0:32; 504k]
WRCK [0:36; 624k]
Reindeer Flotilla [2:28; 2288k]
Hey Isn't That Soul Train [2:21; 2288k]
Jupiter [4:04; 3824k]
Killing The Ugly Duckling [1:46; 1648k]
Scarlett O'Hara [2:49; 2672k]
Lucky Drunk [26:30; 24816k]
Farmer Jack's Aisle 17 [1:14; 1136k]