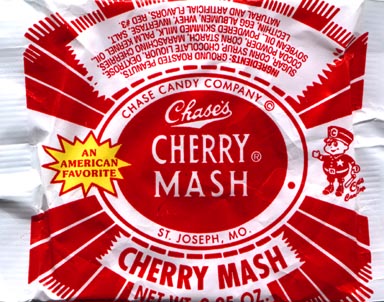 The back of this package features two recipies:
Cherry Mash Pudding
Melt two Cherry Mash bars and pour over corn starch or tapicoa pudding. Chill. Serve with cream.

Cherry Mash Sundae
Melt two Cherry Mash bars with two tablespoons milk. While still warm pour over vanilla ice cream. Serves 5 or 6.
Corn starch? Cream?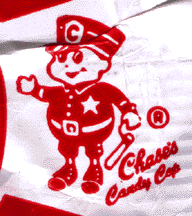 Candy Cop? What is this, the 1950's? I heard Candy Cop started taking kickbacks from one of the local meth labs... he had to "voluntarily" retire. Bad Candy Cop.