Taskmaster, Series 12, Grand Finale.

Seriously mom, don't fuck this one up ... junior needs his sugar chocolate fluid (1948).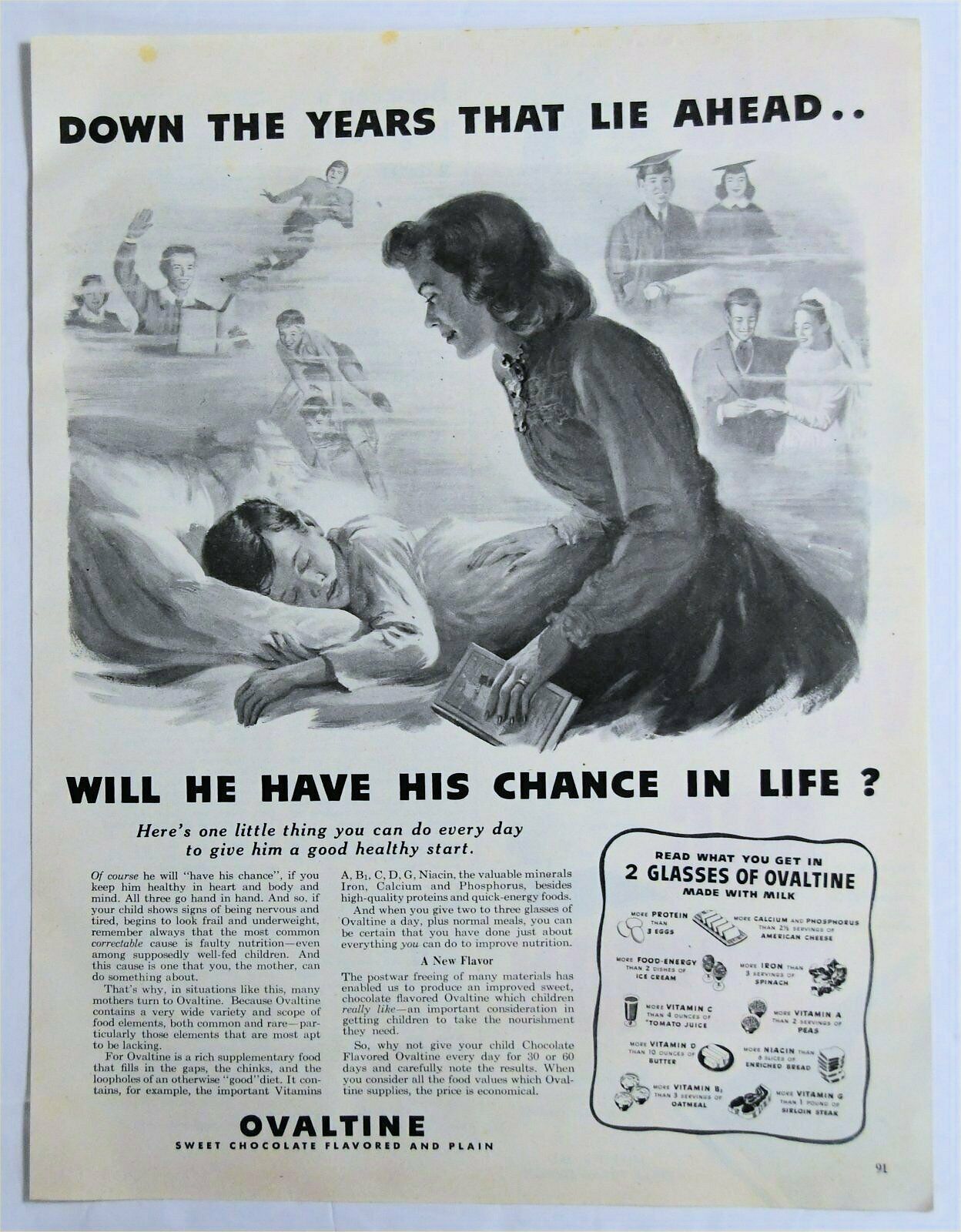 Prussian Heave Powders, The Chas. Baumbach Co. catalog (1890).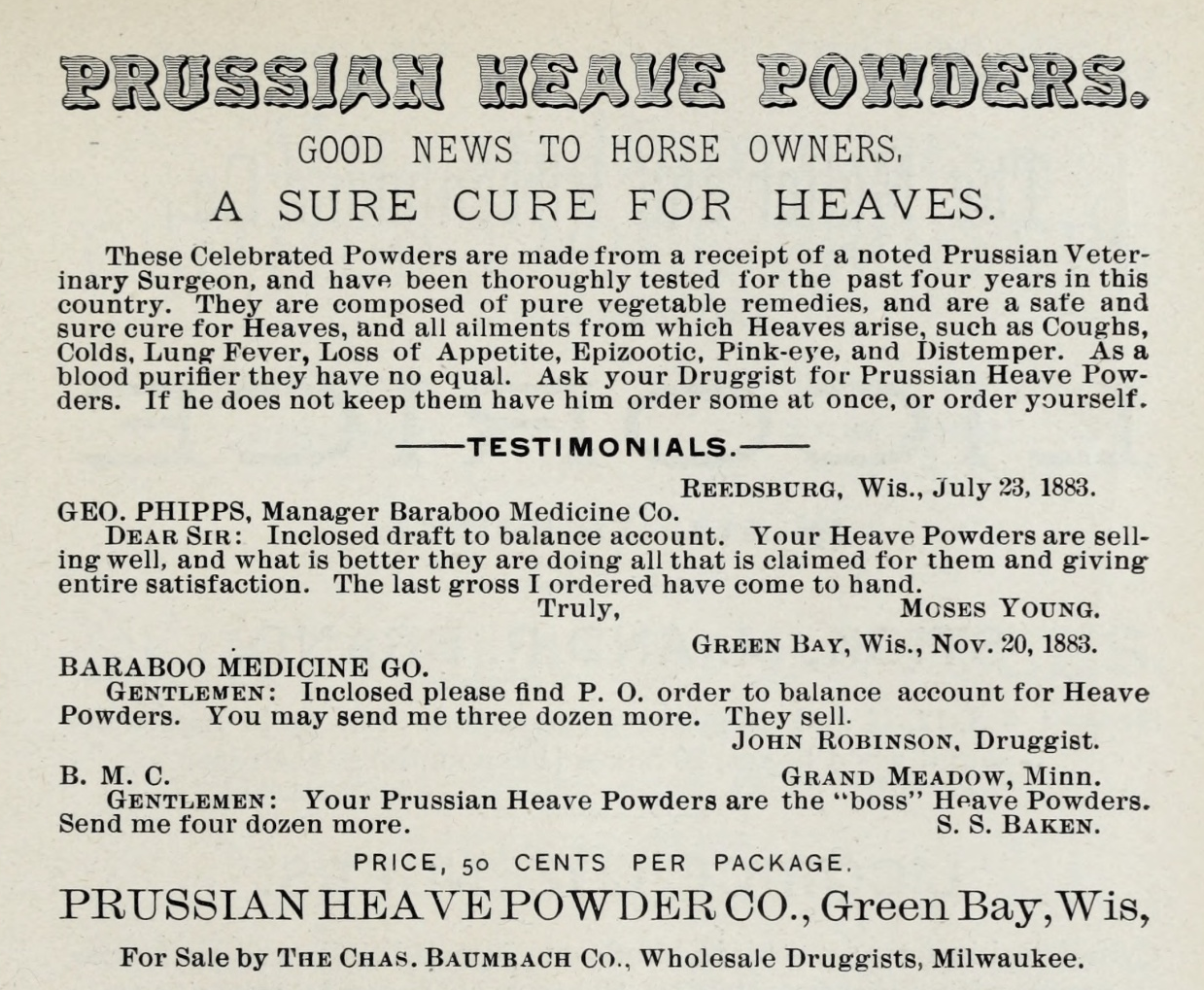 Kerr, Brown & Co., Hamilton, C.W., importers & wholesale dealers in dry goods and groceries; stock list and diary for 1863.


Pat Fish RIP. Met him once, after a show. One of my friends knew him so we all met at a bar. Somehow drinking came up and I mentioned that I didn't (at the time). Pat Fish looked at me like I was an alien.
You need to listen to several Jazz Butcher tracks if you've never heard them. Here are two.

Day in the Life of a Japanese Firefighter

Dream Castle Tobacco (~1926). Disneyland logo, 1955.

RE The Disneyland logo. I'm half-sure it's the 1955 logo. It might be a revamped 1970s logo. I got tired of looking. You'd think with all the Disneyland pages someone would have ticked off the boxes. The rando reporting in this area is slim and somewhat broken.
Additionally, while we're here, I had great fun navigating the massive fake Disney merchandise floodwaters. Here's a poster that wasn't created for the opening day of Disneyland, July 17th, 1955.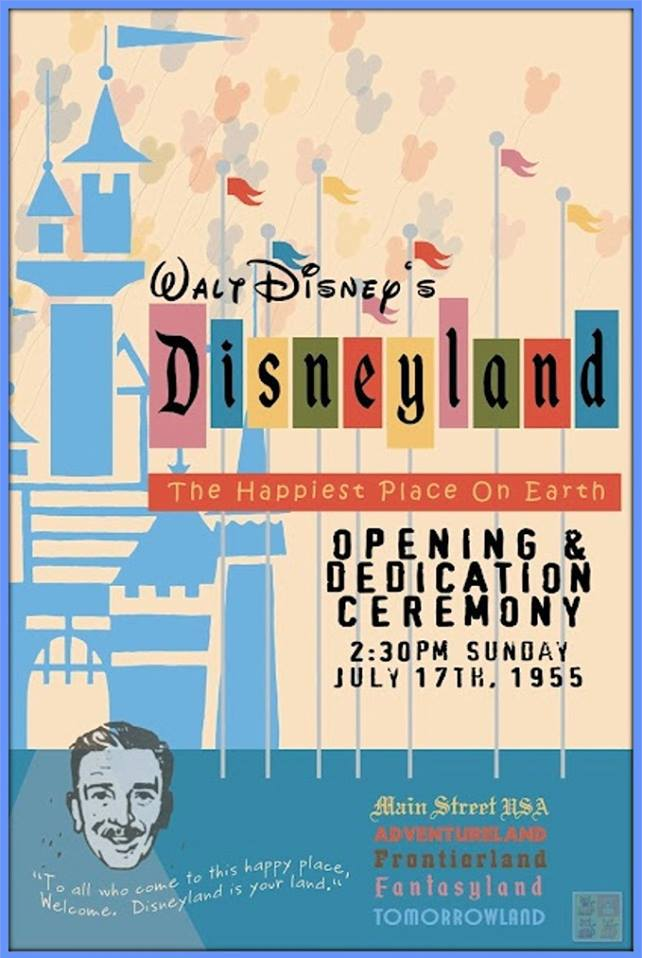 This poster is ALL over the place. What an amazing document. The incorrect apostrophe; EVERY SINGLE TYPEFACE shown was made after 1955 because they're all obviously pulled from various "free font" bins. I couldn't trace it back to the source, just to a Disney fan re-posting it back in 2013. To be clear, the person who made this probably didn't mean for it (A) to be sold (B) as if it was from 1955. Too late, the net routes around ethics. There's six different sellers on ebay hawking this junk right now (including one with the title "1955 Disneyland Opening Day 11X17 Poster ‒ Walt Disney Reagan" ... ???). Buy a reproduction of the fake thing ("61 sold," one auction web page reads), fool your friends.

Gundam canes. 2018.

Candy Kum Back Ball, Confectioners Journal April 1922.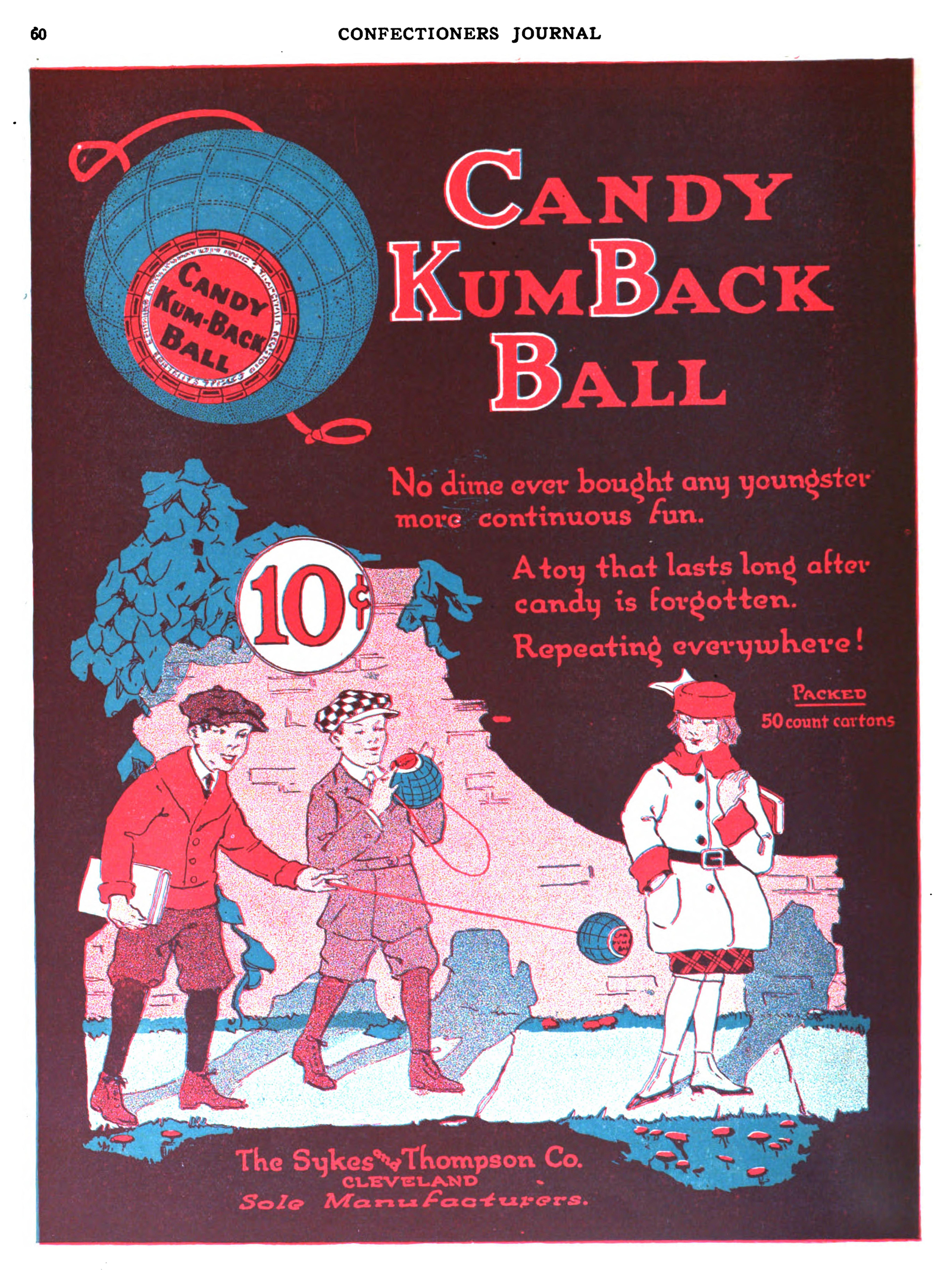 And then ... only two months later ... the Candy Kum Back Ball had some competition. That's how it is in the cutthroat world of come back balls.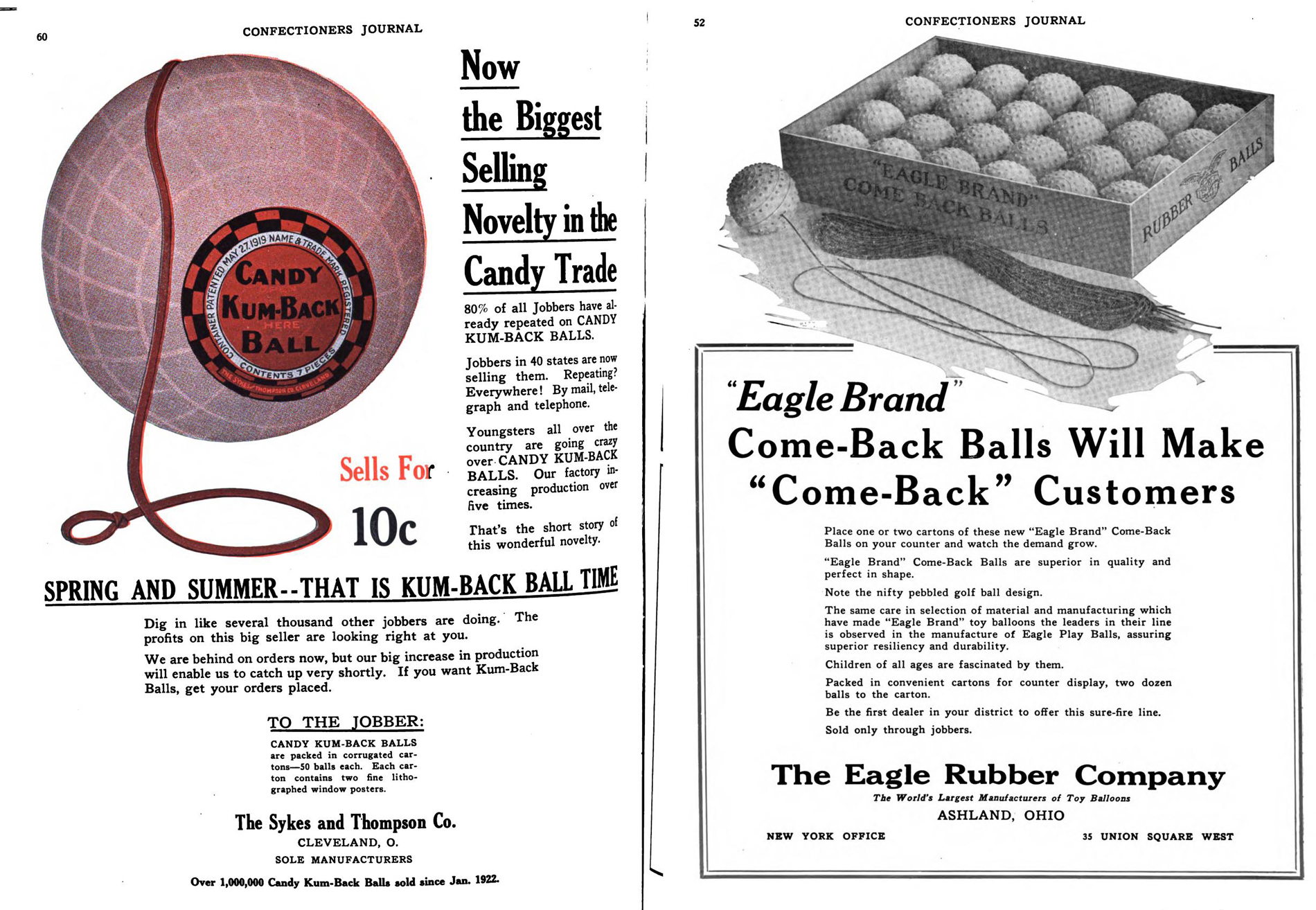 Delicious candy pills manufactured by Peerless Playthings Co., Inc. Ridgefield Park, NJ. Circa 1956. Pills for even days, pills for odd days. Take one every day, junior. Just like mommy and daddy.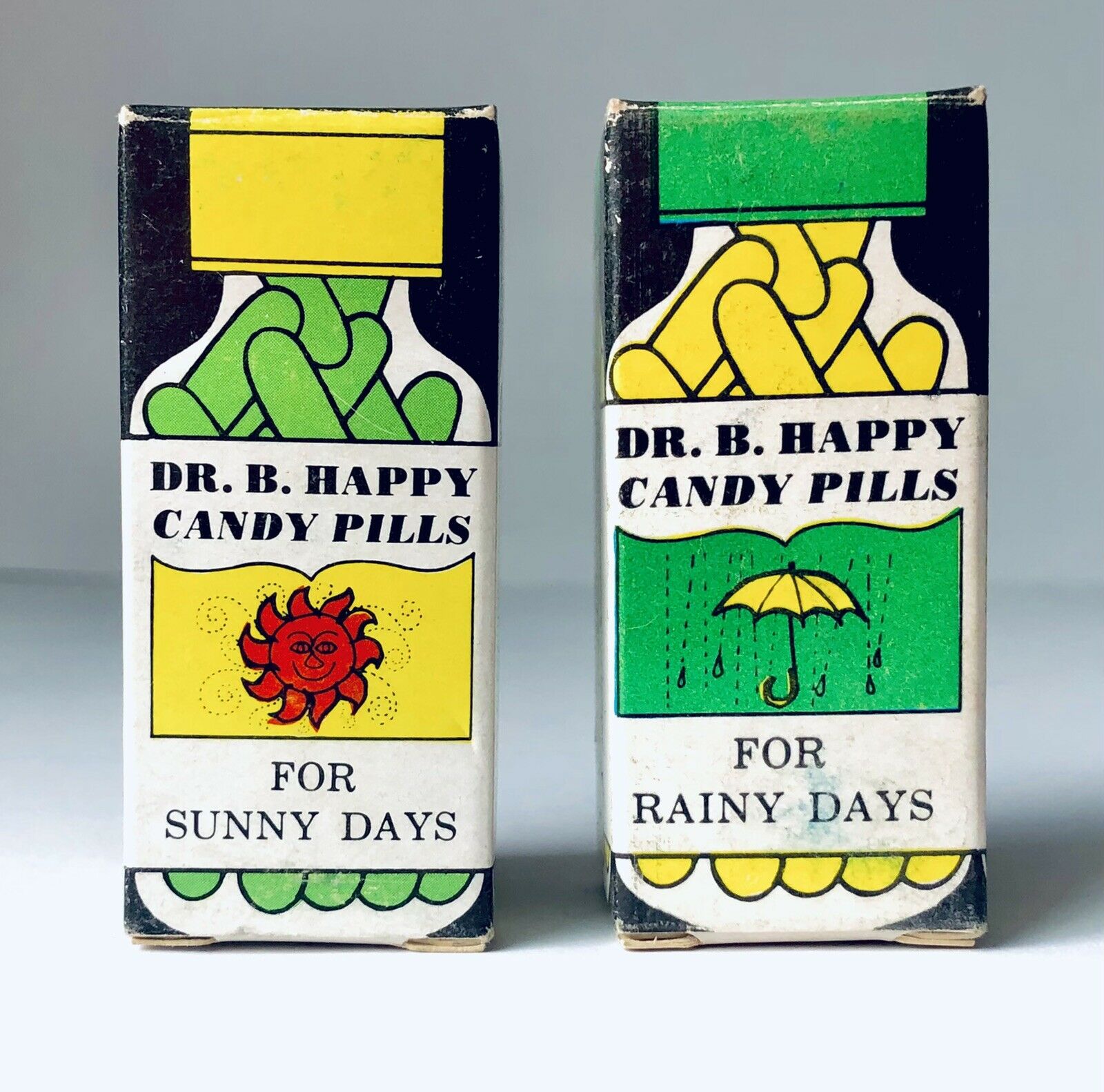 1936 Spors wholesale catalog (Minnesota).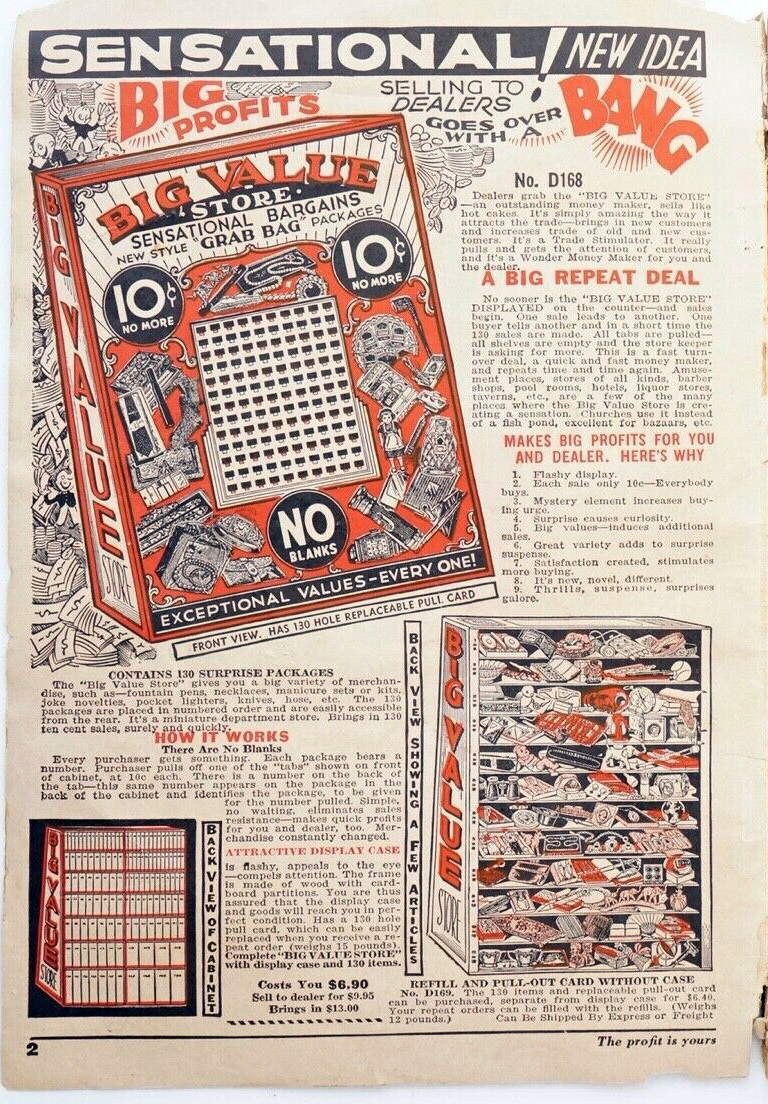 Sifl & Olly, "United States of Whatever" (1999)

Scratch paste buffer for X Magazine #13 (1995).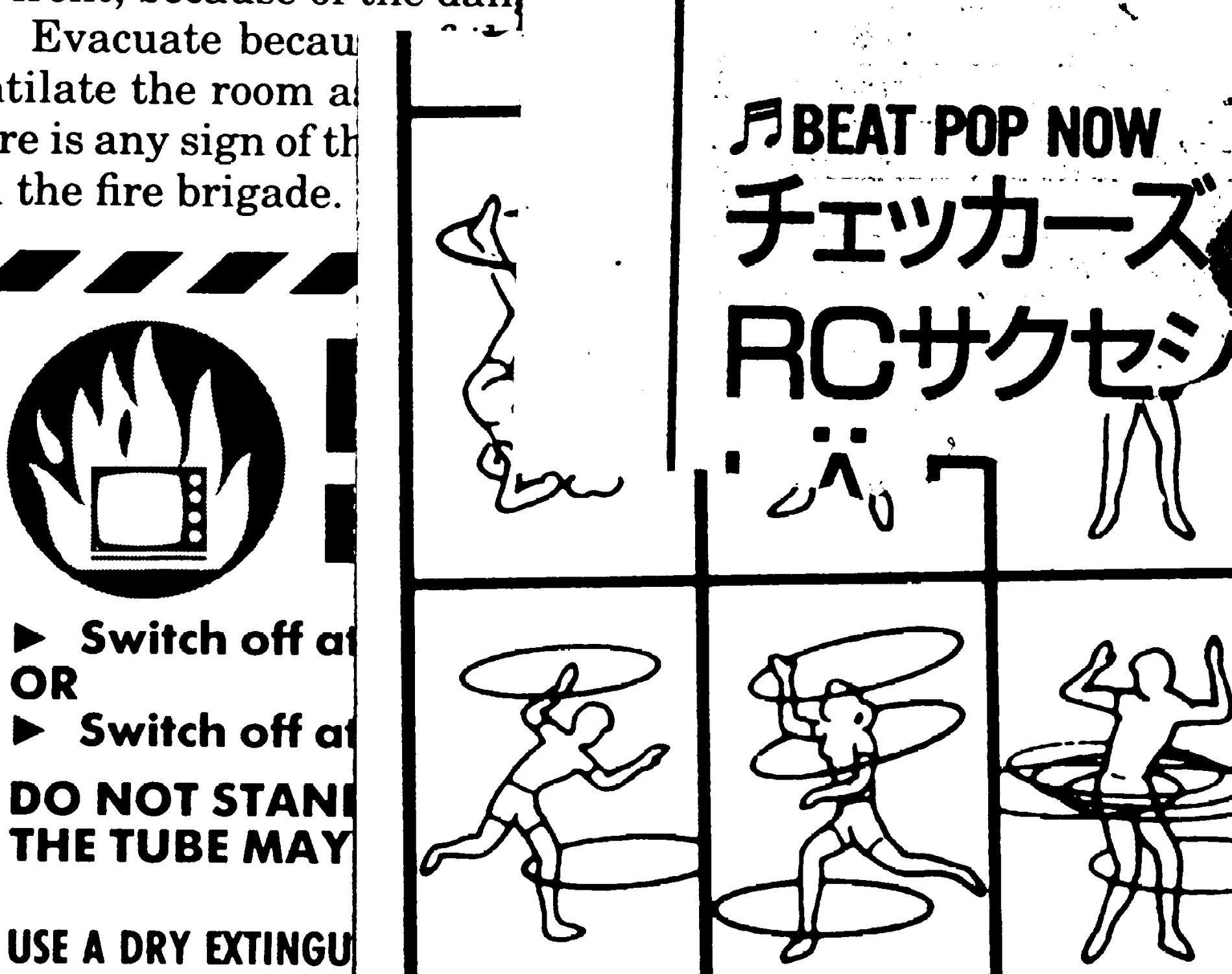 Namco's 2002 arcade game XXXXXXXX!! (Don't Miss The Glass!!): slide glass along bar until it stops at given random marker.
Also took the time to compare a common, familiar translation site "X" with deepl.com again w/the game description on Namco's website.
"X": Slip the glass and put it in the target zone well, it is a sensible prize machine. "It's easy to stop, it's not easy to stop" game sex, no doubt! Of course it is a large-sized prize correspondence.
Deepl: This is a hands-on prize machine where you slide the glass and stop it at the target zone to receive a prize. The gameplay of "It seems easy to stop, but it's hard to stop" is sure to get you hooked! Of course, large prizes are available.
Deepl keeps winning. Deepl has also been good with Japanese dates whereas site "X" was getting them wrong. Like most of "X"'s products, I only use them about 10% of the time, when I'm not getting good results from other sites.
Keep on sexing games!
Squirrely Joe The Safety Woodchuck

HOW RADIO ISN'T DONE ‒ A Documentary about Don Joyce

I need you to admire the progress that has been made on my Street LEGO[R] Sculpture: Terrifying Space Base. During my regular detrashing run, I ran into what I called a Kid Explosion ‒ tiny toys, drawing utensils, LEGO, unidentifiable blue stuff which I'm guessing was Slime[R] (we'll be talking about Slime[R] later in the year), crayons, etc. While I was cleaning up the entire mess, a regular park goer stopped and thanked me for cleaning it up, indicating that he had seen a guy sifting through it earlier, "like he had found gold." While, of course, I was madly stuffing LEGO into my pockets. LEGO -is- gold. I still have about twenty extra pieces that have no place on my ever-growing pulsating LEGO thing from outer space ‒ mostly axles. My life has been all about axles lately.
I know what you're thinking, and do not worry, my friend. I licked each piece clean as a whistle.
why are so many of the pieces dirty then
That's Space Dust™.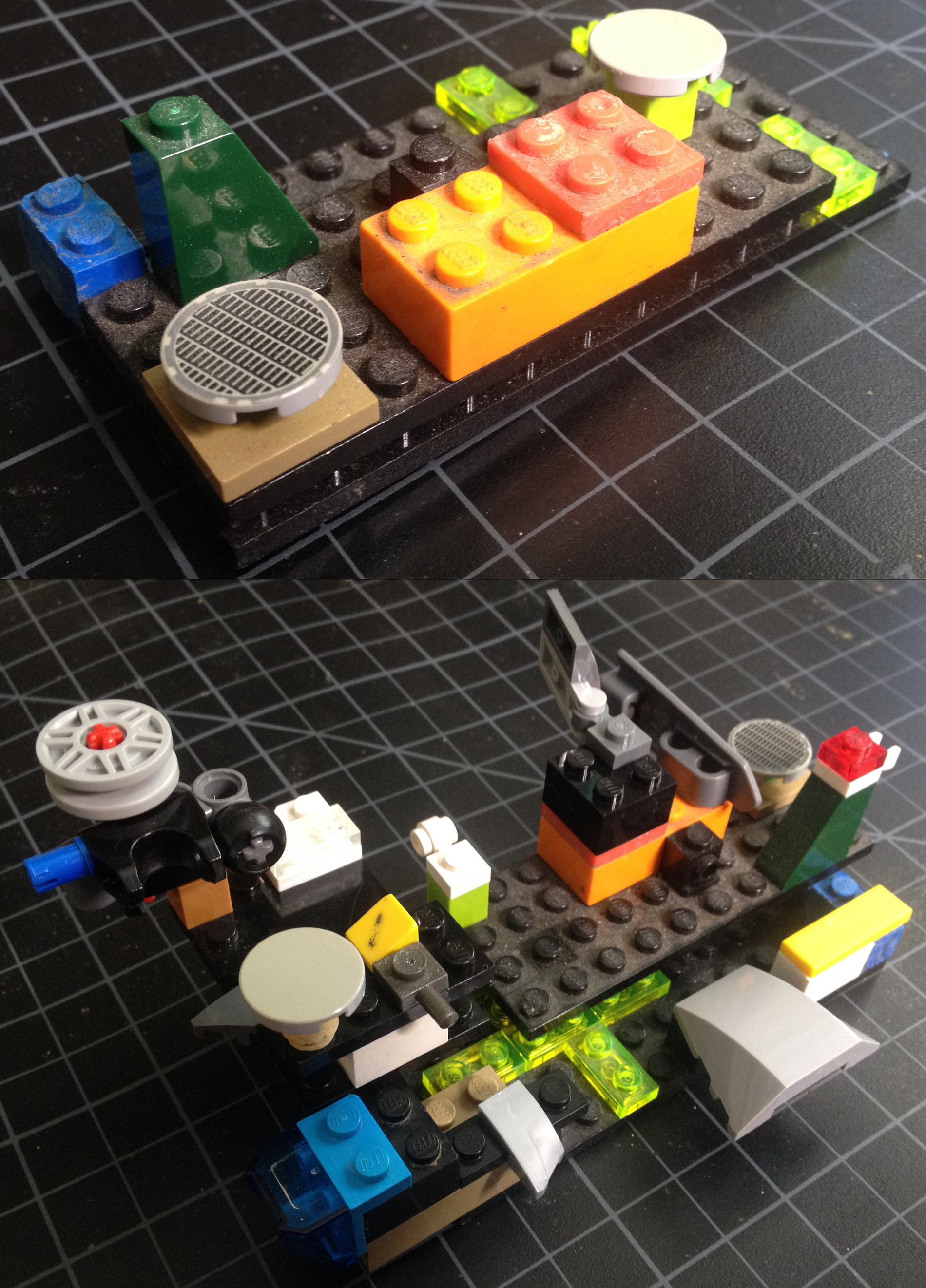 Techmoan: Mid '70s party in a box (early karaoke machine)

This advertisement ran weekly in June 1892 of the Cedar Falls Gazette. BALLOON ASCENSION / EVERY ONE MUST GET A PRESENT / Ten barrels of the best flour, each barrel being one prize.


Lionel catalog (1958). Leo L. Lenny the Lionel Lion sez "hey mom and dad, trains really help junior get his shit together"
Junior: "OH BOY! I'M IN CONTROL!" Yeah ... yeah. Sure, now. Later, it's like goddamn scrambled eggs.

[Cardhouse] Please "enjoy" my: long tirade about supermarket's broken curbside technology